According to Census Bureau calculations, June was one of the best months of new construction in some time…but the truth is more complicated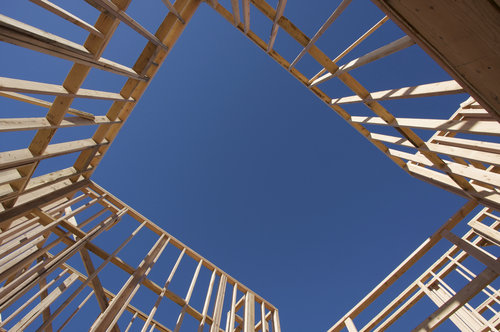 Building permits rose 7.4 percent monthly and 30 percent year-over-year in June, according to the latest  construction report from the U.S. Census Bureau.
Additionally, the Census Bureau reported a 26.6 percent yearly increase in housing starts and a 22 percent increase in housing completions.
As with past construction reports, though, there were many more details beyond those headlines, and they suggest a more nuanced residential construction market.
Here are the five most revealing trends:
1. Year-to-Date Encouragement – Year-over-year statistics can be volatile, so year-to-date trends present a more accurate portrait of the housing market. By that measurement, building permits are still quite positive, with single-family permits up 9 percent, multifamily permits up 29 percent and overall building permits up 16 percent. Given that single-family permits were only up 0.9 percent from last year, the year-to-date progress is particularly encouraging.
2. A Multifamily World – The multifamily sector is still driving construction. In June, multifamily permits accounted for 46 percent of overall new housing permits, its highest share since Sept. 1973. Moreover, multifamily's 29 percent YTD increase in permits is slightly ahead of its 27 percent increase in completions, and with multifamily projects requiring 12 to 18 months for completion, there will be plenty of multifamily units hitting the market in 2016.
3. Housing Starts Gray Area – Housing starts may have been up 9.8 percent monthly and 26.6 percent yearly, but all of those increases were from the multifamily sector. Finishing June at a rate of 685,000, single-family starts were 0.9 percent below June 2014, but multifamily starts, at a rate of 476,000, were up 56.1 percent from last year to their highest level since 1989. Also, since Dec. 2007, single-family starts are down 35 percent; two-plus unit homes, by contrast, are up 23 percent.
4. Is the Fairy Tale Over? – It may seem hard to believe with all the aforementioned numbers, but multifamily construction may slow down in the coming months. Not only are some analysts skeptical of June's strong numbers – as The Wall Street Journal pointed out, a surge of activity in New York may have inflated the stats – but also, the multifamily segment of the Architecture Billings Index, which tracks the rate of design projects for multifamily developments, has trended negative the last four months.
5. No Inventory Relief – Housing completions may have risen 22 percent in June, but it's unlikely that increase will ease inventory constraints in local housing markets. Single-family completions were down 0.3 percent year-over-year, and though multifamily completions were up an eye-popping 60 percent, the vast majority of those completion are not condos, but rentals – and based on analysis from the NYU Furman Center, most of those units are only affordable for luxury consumers.