This year is shaping up to be a transformative one for new construction in Boston.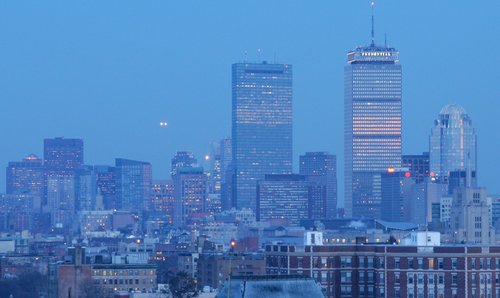 This year is shaping up to be hugely productive for new construction in Boston – will it be the long-awaied antidote, though, to the market's historic low-inventory ills?
According to the latest analysis from Dodge Data & Analytics (DDA), residential construction spending in Boston totaled roughly $324 million.. See our graph below for more perspective:
True, that $324 million does not look especially impressive, especially when it's a mere third of the spending in Houston. Relatively speaking, though, March's construction numbers (like February's) represent a substantial increase from the year before. In fact, in March 2014, Boston's new construction spending was just $248 million, meaning that spending has risen 31 percent from a year ago.
Our second graph looks at year-over-year changes in spending:
Finally, and arguably most encouraging of all, year-to-date residential spending has increased even more substantially. Thus far in 2015,  residential spending has totaled $$1.1 billion, a remarkable 90 percent increase from the $572 million in the same period of 2014 – and all that while Boston was grappling with a brutal wintry season!
See our graph below for a final look at DDA's numbers, this time on a year-to-date fashion:
It all leads to the inevitable question – will all those encouraging new construction numbers be enough to address Boston's low housing inventory, something that has held back the market for years? If recent reports from GBAR are any indication, it may be some time yet before all that new construction translates to more inventory. In March, single-family inventory dropped 27.3 percent to just 2,237 (good for a 3.2-months supply), while on the condo side of the market, inventory fell even more, dropping 30.3 percent to 1,171 (that's a 2.1-months supply). And all the while, housing affordability continues to decline, falling 18.3 percent for single family and 20.6 percent for condos.
Will 2015's construction levels eventually lessen that affordability burden? It's difficult to say, but the evidence suggests no. Not only is the vast majority of Boston's new construction intended for affluent consumers, but also, a surging supply of micro apartments (the second-most in the nation, in fact) has done little to quell the affordability crisis, especially with more and more Bostonians opting to live alone.
Sometimes, the issue becomes more complicated than supply and demand.