What communities in the Boston area are seeing the most condo sales?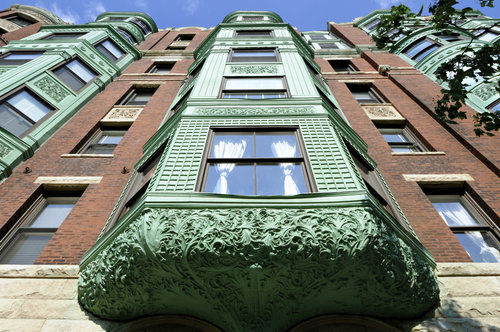 Last week, we took a detailed look at the top-selling single-family communities in the Boston area, and now we're back with a similarly nuanced look at the area's top condo markets.
First, here is a look at what communities saw the most condo sales in 2014: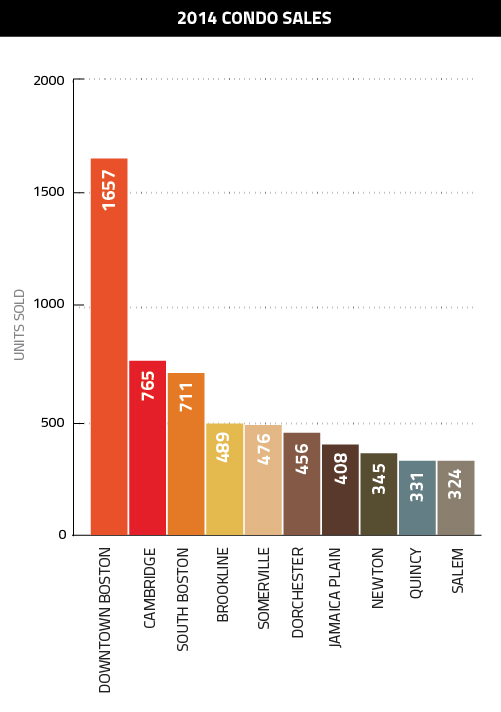 Unsurprisingly, the Downtown market generated the most sales, though Cambridge and South Boston were way ahead of the other communities; Cambridge's sales, for instance, were 56 percent higher than those of No. 4 Brookline.
Things get even more interesting when we look at condo sales in those communities over a longer span of time. In our graph below, we've charted condo sales over the last four years: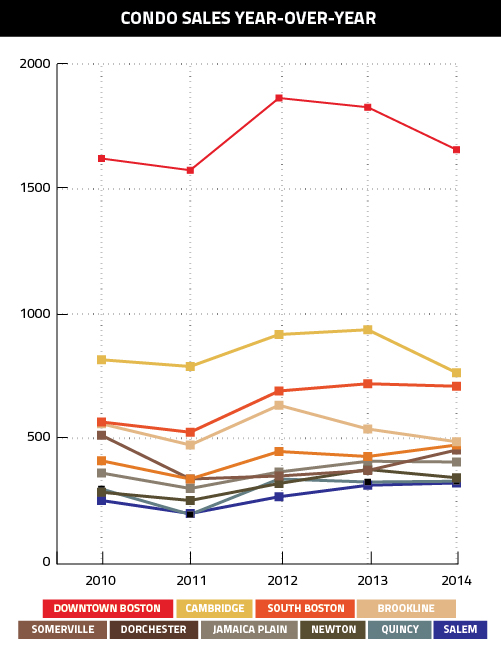 Though all areas saw condo sales rise from 2011 to 2012, the similarities end there, as demand has run the gamut the last two years. Salem, for instance, has seen its sales rise steadily, while Brookline's sales have fallen since its 2012 peak.
Finally, given how sales have differed so radically year-to-year, we put together a final graph that compares 2014's sales with those of both 2010 and 2013; as you can see, Somerville is the only area with similar improvements by both measurements, while in most communities, 2014's sales compare much more favorably to 2010: