The key word in addressing Boston's housing ills is "imbalance."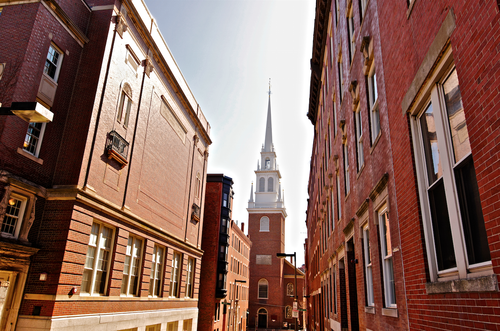 Call it a problem of "too much of a good thing."
It's no mystery that Boston is in the throes of an all-out affordability crisis, one that has the potential to several impact the accessibility of the city's housing market.
The cause of that problem, though, as the latest Greater Boston Housing Report Card explains, is of a most pleasant of sorts – overwhelming demand.
Simply, the demographic trends in Boston have shifted dramatically, with Boston transforming from an area devoid of young talent to an area awash in young, eager professions and down-sizing retirees. As the Report Card explains, "Boston's total population expanded faster during the past decade than during the 1990s and the faster paced growth was fueled primarily by a more than 25 percent jump in 20–24 year olds as the [Millennial] generation came of age."
Here's a graph showing how the population trends shifted decade-to-decade:
Too Much Demand For Boston Housing
Here's the big problem with that demographic shift – Boston's supply of housing has not responded proportionately to that new source of demand. So though triple-decker developments appeased the wave of 19th century immigrants, and though hundreds of thousands of single-family suburban homes satisfied post-World War II, there has been no huge influx of apartments/condominiums in multi-unit structures to meet today's demand from Millennials and retiring Baby Boomers.
As the Report Card put it, "Our sales and permitting evidence shows that developers are neither keeping up with demand nor building the right types of housing in sufficient volume . Single-family housing starts are on the rise, while multifamily structures and condominium construction plans are flagging or declining."
And suffice to say, as long as that imbalance exists, housing in Boston will continue to grow more expensive and more out of reach to the average populace. Here's a graph showing permit activity in Boston housing since 2000: