The latest construction report looks bad, but as usual, there's more than meets the eye.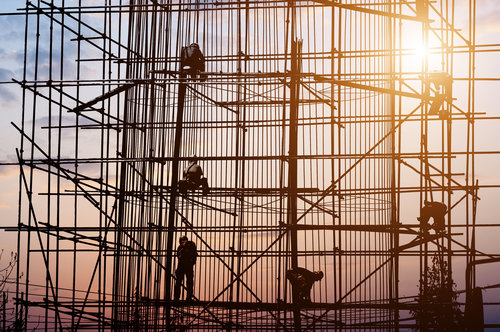 The numbers do not warm the heart – last month, housing starts were down 17 percent from January and 3.3 percent from Feb. 2014, settling at a seasonally adjusted annual rate of 897,000; that was not only far below expectations, but additionally, single-family housing starts were down 14.9 percent from January to February.
Thankfully, there is much more to today's new construction marketplace than those numbers imply, and after a deeper dive through the Census Bureau's report, we uncovered some very interesting details.
A Complex New Construction Marketplace
Here are some things to consider:
•Sure, housing starts were down quite a bit, but that was mainly due to the multifamily sector, which is notoriously volatile and prone to dramatic shifts. Consider that month-to-month, multifamily starts were down a whopping 21.63 percent, and year-over-year, they were down 9.45 percent; with multifamily now comprising roughly 35 percent of new construction (more than double where it was 10 years ago), such swings will have an outsized affect on the overall marketplace.
•Furthermore, when we smooth out housing starts data over a three-month average, things look much more positive – compared with the same period in 2013-2014, starts are now up 7 percent, with single family up 9 percent and multifamily up 4 percent.
•Also encouraging was building permit stats, which suggest more construction activity down the line. On the single-family side of the market, permits were down 6.2 percent monthly, but jumped 2.8 percent from Feb. 2014; multifamily permits, meanwhile, suggest that last month's drop in starts was an aberration, as they rose 19.6 percent monthly and 15 percent yearly.
•On a sour note, the supply of new construction did not improve at all in February. Multifamily completions were down 13.9 percent monthly and 4.1 percent yearly, while single-family completions were down 12.1 percent monthly and 5.7 percent yearly; in a world of low housing inventory, such stats are disappointing.
So in the end, we're left with a new construction market that is, like the wider economy that it represents, a bit of a mess. As Lindsey M. Piegza, the chief economist for Sterne Agee, phrased it: "Housing clearly remains under pressure. Increased volatility month to month has left permits and starts little changed from levels reached 12-24 months ago. With consumers struggling amid minimal wage growth, housing is unlikely to be a sizable contribution to headline growth in the near term."