Home price growth continued to slow in September, but as we argued with home sales, that's not necessarily a bad thing.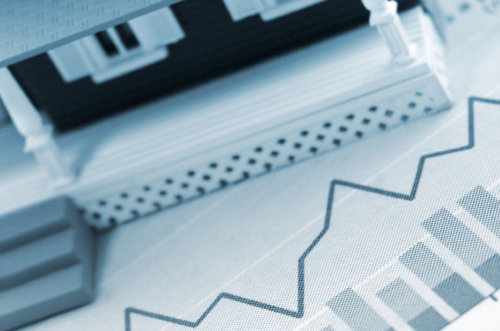 Balance was the name of the game for home prices in the Boston's housing market, which in September rose 4.5 percent year-over-year and fell 0.1 percent from August, according to the just-issued Case-Shiller Home Price Indices from Standard & Poor's.
It's the same scenario we described last week, when we reported on Boston-area home sales – though the numbers seem negative on the surface (indeed, the Northeast Region posted its first negative monthly returns since Dec. 2013 and its worst annual returns since Dec. 2012), they actually represent a much-needed market correction, one away from the exuberant markets of 2005/2013 and towards a more sustainable market; after all, housing cannot truly recover until we reach that point, and September's sobering numbers are an encouraging sign that we're heading to that point.
A Slowdown in National Home Prices
Our local trends were also reflected in what's happening on the national scene:
The 10- and 20-City Composites are up 4.8 and 4.9 percent year-over-year, respectively; that's down from August's yearly gains of 5.5 and 5.6 percent, and represent the smallest yearly increase in two years.
Furthermore, the National Case-Shiller Index was down 0.1 percent from August to September, which was the first monthly decrease for the index since Nov. 2013.
Eighteen of the 20 cities that S&P tracks reported slower annual gains from August to September.
Finally, as this chart from the Wall Street Journal demonstrates, prices in 2014 are trending 5 percent above 2013; though certainly better than were prices were in 2010 and 2011, that's below both 2012 and especially 2013.
Blitzer – Housing Outlook "Stable to Slightly Better"
David M. Blitzer, the managing director and chairman of the Index Committee at S&P Dow Jones Indices, put the current housing market into perspective: "Other housing statistics paint a mixed to slightly positive picture. Housing starts held above one million at annual rates on gains in single family homes, sales of existing homes are gaining, builders' sentiment is improving, foreclosures continue to be worked off and mortgage default rates are at pre- crisis levels. With the economy looking better than a year ago, the housing outlook for 2015 is stable to slightly better."
So in other words, stable – not spectacular, but stable and moving forward.