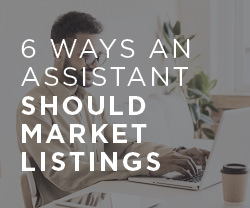 ---
Attracting qualified buyers to purchase properties is one of the most important skills that sellers expect their agents to have.
read more
---
A social media strategist who helped create high-profile accounts for RE/MAX offers tips and examples of how to make the platform work for your business.
read more
---
It's comforting to hang out in the shallow end of the pool during uncertain times, but that's not where the future top producers are. Here are some ideas to move your business forward.
read more
---
It's been about two years since the National Association of Realtors launched its financial planning and assistance wing, the Center for Realtor Financial Wellness, and just in time to find its footing for the coming global recession.
read more
---
The Massachusetts Association of Realtors has released a guide on better understanding when it's improper to contact a competitor's client.
read more
---
A new augmented reality app promises to transform the way people think about buying and selling properties, using AI to turn players into virtual real estate magnates.
read more
---
In the coronavirus era, agents are looking for ways to keep themselves and clients safe. These new tech tools from CoreLogic aim to help them navigate the uncertain terrain of the new normal.
read more
---
Are video meetings draining you and your team's energy and focus? Corporate event planner Joanne Brooks offers some tips to combat Zoom fatigue.
read more