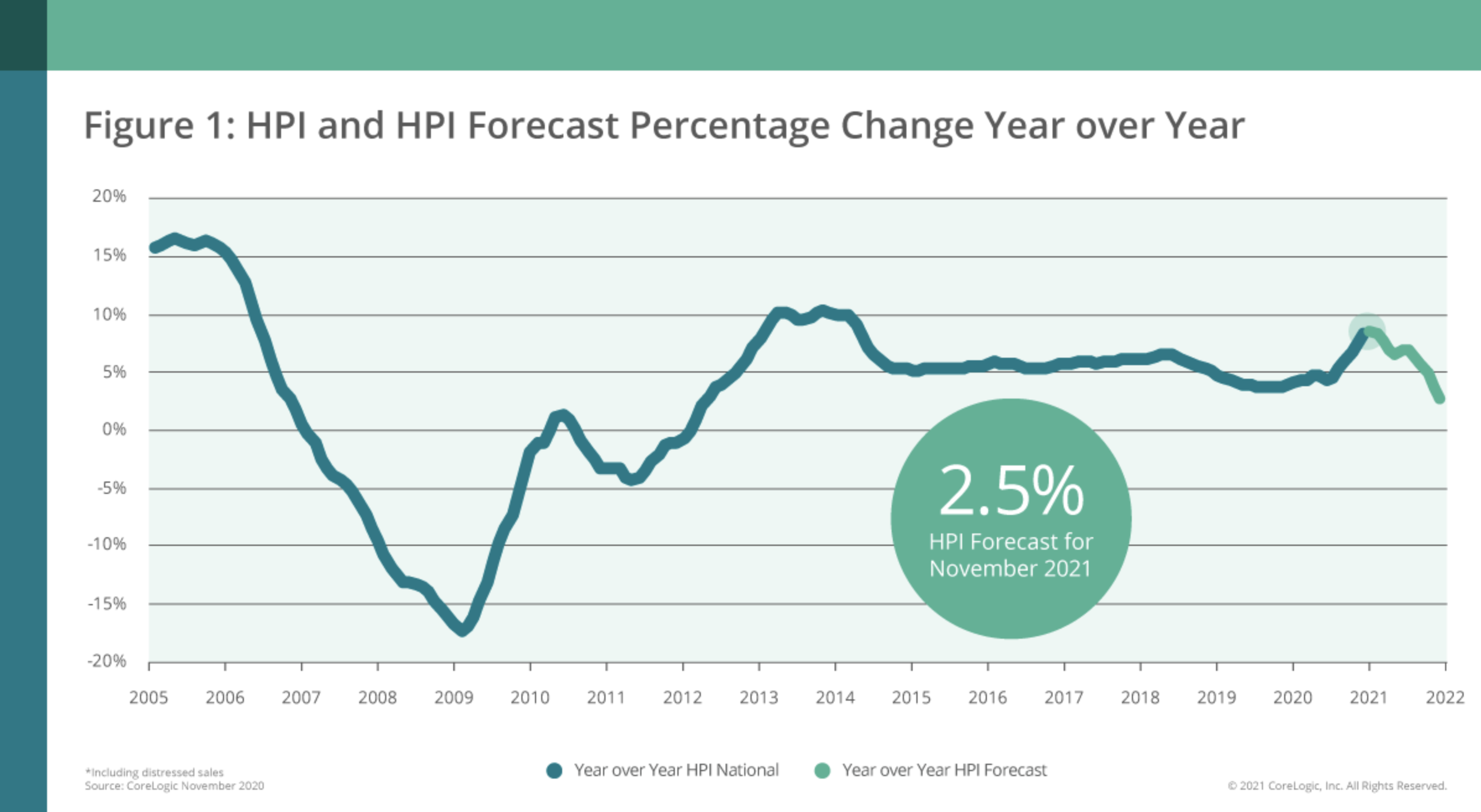 Homeowners nationwide enjoyed a more than 8% increase in home prices over the last 12 months ending in November, making it the largest year-over-year increase since March 2014, according to the CoreLogic Home Price Index.
Month-over-month, the increase was 1.1%, continuing the trend of home price growth over the course of 2020.
The price increase was even higher for single-family homes in Boston, which jumped 10.9% in November. Condos didn't fare as well, increasing just 3.5% from November 2019.
The trend has left many low-income families priced out of the market, which, along with new housing stock coming online, is expected to result in slower price growth in the first quarter of 2021, according to CoreLogic's projections.
The forecast shows annual home price growth slowing to 7.5% in the first quarter to 2.5% by November. This could be improved by potential federal aid aimed at supporting low- and middle-income buyers.
"The housing market performed remarkably well in 2020 despite the volatile economic state," said Frank Martell, president and CEO of CoreLogic said in the press release. "While we can expect to see lingering effects of COVID-19 resurgences and subsequent shutdowns in the early months of 2021, vaccine distributions and stimulus actions should revitalize economic activity and keep home purchase demand and home price growth strong."