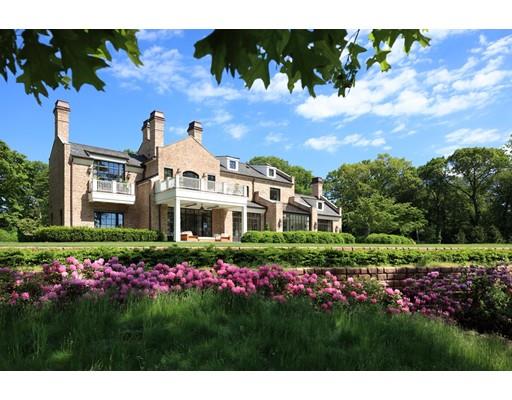 Former New England Patriots quarterback Tom Brady and Gisele Bündchen have placed their Brookline mansion back on the market but this time around as an off-market listing, according to a story in the Boston Globe.
Brady, who began playing for the Tampa Bay Buccaneers this year after winning six Super Bowls for the Patriots, originally listed the home (see slideshow) for $39.5 million in August 2019. He later reduced the price to $33.9 million for the 12,112-square-foot residence and then, around early May, he took it off the market.
It was most recently reported that the Brady-Bündchen family had taken up temporary residence in a home owned by Miami Marlins CEO and baseball legend Derek Jeter. Jeter recently put that mansion on the market for $29 million.
So what's happening with the Brookline estate now?
The Boston Globe reports that only prequalified buyers can get the details these days, and if you are prequalified and thinking about heading out to Brookline to kick the tires, expect to sign a nondisclosure statement.