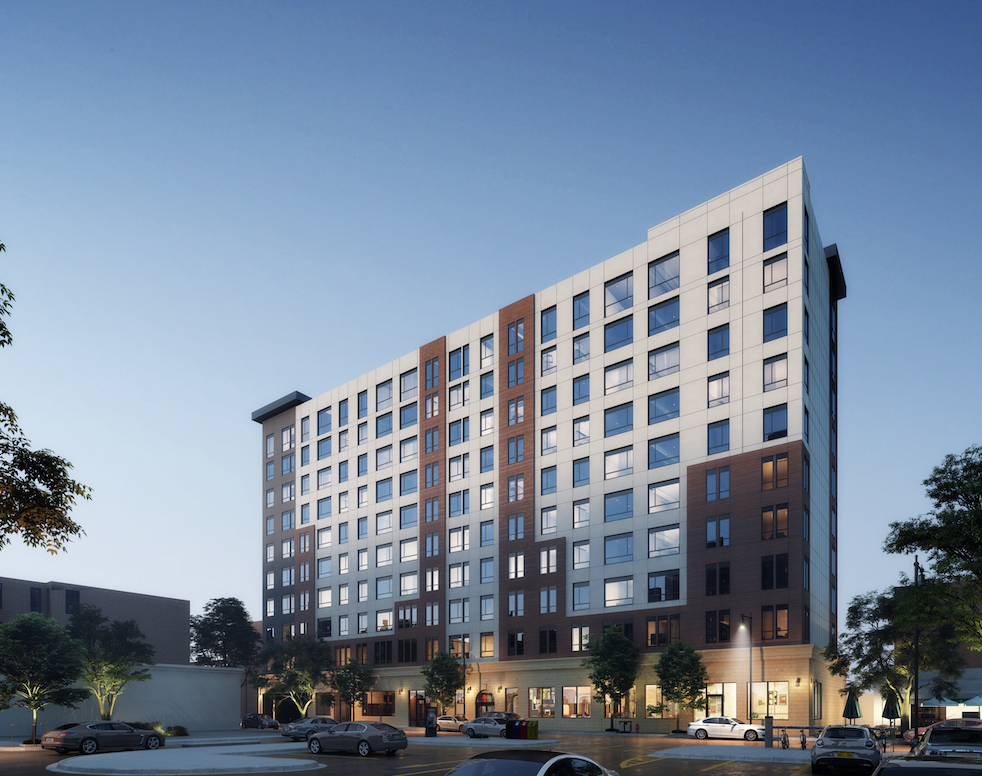 Pre-leasing opportunities for Caldwell apartments in downtown Lynn were announced in the company's press release. Studios, one-bedroom and two-bedroom apartments are available in this building, which is on top of the site of Spinny & Caldwell shoe factory and across the street from the Central Square MBTA commuter rail.
Caldwell includes modern amenities such as a rooftop pool with cabanas, fire pits and sky lounge as well as views of the Boston skyline and the Atlantic Ocean. The building also includes a fitness center with an indoor rock climbing wall, outdoor TRX fitness area and Peloton spin studio.
"Caldwell is a unique, first-of-its-kind community for Lynn, but the constant ever-evolving nature that the 'City of Firsts' is known for, confirms our initial vision that Lynn is ready for its closeup," Michael Procopio, Vice President of Development at the Procopio Companies, said in the press release.
Restaurants and retail stores are within close proximity of Caldwell apartments such as the Blue Ox and Nightshade noodle bar. Caldwell is minutes away from Nahant beach, Gannon Golf Course and Lynn Woods with hiking trails.
"What happened on this site changed the world," Procopio added. "We wanted to take that story of innovation and grit, and create a building that spoke to those same attributes in Lynn today."