Statewide pending sales up again in February
by Andrew Morrell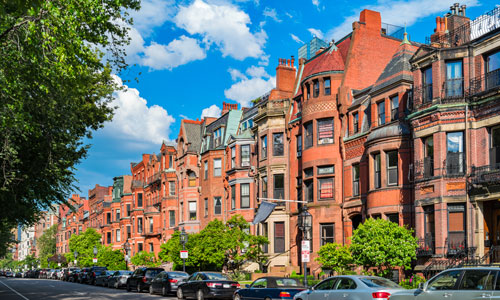 Pending home and condo sales grew again last month throughout Massachusetts as buyers moved to capitalize on lower interest rates and an increase in listings to choose from.
The number of single-family homes under agreement by the end of February 2019 grew 11.4 percent compared to the same month last year, to 3,931, according to statewide data from the Massachusetts Association of Realtors. Pending condo sales also increased 4.5 percent on an annual basis, while median condo prices actually fell 3 percent over the same period, to $349,000.
"The demand in February for single-family homes and condominiums continued to be strong," said MAR President Anne Meczywor in a press release regarding the data. Meczywor also speculated that the drop in pending condo sales prices may have been due to an uptick in affordable units coming online.
Pending sales growth indicates that buyers and sellers alike are finding it easier to come to an agreement after months of sluggish sales activity. That appears to be boosting the confidence of Massachusetts real estate agents, too. MAR's monthly market and price confidence indexes both ticked up from January's low levels. While still below last year's relatively high confidence levels, both indexes remained in positive territory, demonstrating that the majority of Realtors surveyed have faith in their business prospects despite recent market turbulence.
"Our members who responded have enough questions around politics in Washington D.C., fluctuating interest rates, and the ongoing inventory issues that their confidence in the market isn't where it once was," Meczywor said regarding the February confidence reading.