Boston's pending sales, listing count grows in January
by Andrew Morrell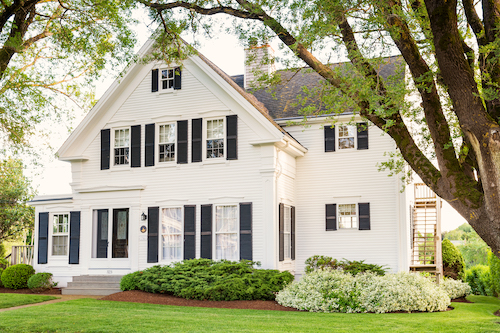 Growing inventory levels and falling interest rates did take hold soon enough to move the needle in Boston's housing market in January, according to the latest reports from local and statewide Realtor associations. But with listings and pending sales on the rise, this trend may not last into the spring.
The Greater Boston Association of Realtors reported Feb. 27 that the 707 single-family homes sold in January represented an 11 percent decline in sales year-over-year, and was 27.4 percent below the level reached in the last month of 2018. Condo sales in the Greater Boston area were also off by similar margins (down 12.4 percent annually, 27.8 percent monthly).
On the other hand, a spike in new listings caused total inventory levels to surge throughout the Boston area. Across the 64 towns that make up GBAR's jurisdiction, active single-family listings grew 5.4 percent over Dec. 2018 and were 9.3 percent above Jan. 2018 levels, rising to 1,889 as of the end of the month. Active condo listings grew 30 percent compared to the prior year, thanks in part to a more than 200 percent month-over-month jump in new listings.
Broad inventory growth, and other favorable indicators for buyers like slower price growth, lower interest rates and even the weather have helped boost pending sales numbers. GBAR reported 671 pending single-family sales and 449 pending condo sales as of Jan. 31, a substantial year-over-year increase for both property types.
"While we saw a decline in closed sales last month, much of the softening has been confined to the upper-end of the market where buyer activity slowed late last year due to the correction in the stock market," said GBAR President James Major in response to the new data. "Overall, the housing market has been very active since the start of the year, with both number of new listings coming on the market and amount of properties going under agreement up sharply thanks to this year's mild winter conditions."
Given these trends, Major and other area brokers are optimistic that sales in the preceding months will break out of their midwinter rut.
"The increase in listing inventory is real and it's providing more opportunity for buyers to get into the market as well as a better bargaining position," Major said. "With the start of spring market now upon us, the balance between supply and demand should improve further, which should equate to more housing choices, a less frenetic sales pace, and a greater ability for buyers to negotiate, than in recent years."
GBAR's findings on market activity in January echo state-level reports on the same period, released the same day by the Massachusetts Association of Realtors. Statewide, MAR found single-family sales contracted by 11.9 percent compared to Jan. 2018, while condo sales came in 14.3 percent lower. But as GBAR found locally, MAR reported sharp increases in new listings for both property types. Along with slower price growth, it's hoped that buyers will see the stars align in their favor and fuel a broad resurgence in sales early in spring.
GBAR's Major hopes homeowners looking to sell get the message, too.
"For homeowners who are debating whether or not to put their home on the market, now's the time," he said. "Home values are at or near record highs in many communities and the current rate of price appreciation is unlikely to be sustainable for very much longer, so this spring may be an opportune to trade-up or downsize."