Pending sales rise locally after interest rate volatility
by Andrew Morrell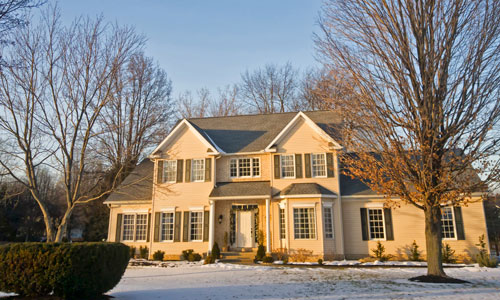 Mortgage interest rates found themselves in freefall last month after climbing gradually throughout the year. For that reason, home sales in Boston and the rest of the U.S. failed to post significant gains in the final month of 2018.
However, because home sales typically take around one month to close, there are signs that buyers jumped at the chance presented by lower rates near the end of December: Pending single-family home sales grew 9.4 percent compared to the same time last year. With mortgage rates remaining relatively low into January, along with prices moderating and inventory levels firming up, the stage is set for continued growth in 2019.
"It's been another year of healthy price appreciation in home values, but the gains were much smaller during the fall quarter, and prices were essentially flat over the prior year in December," said James Major, president of the Greater Boston Association of Realtors, in a press release on December home sales. "In many communities, it appears prices are likely at or near their peak… We think selling prices should moderate some going forward as inventory levels improve with the approach of the spring market, which is sure to be welcomed new for home buyers."
The headline numbers for Boston's home and condo market at year's end were muted at best. Total home sales across all 64 towns within the GBAR jurisdictional area were down almost 22 percent from November and 8.4 percent off Dec. 2017. Year-to-date (Jan. 1 to Dec. 31), GBAR recorded 13,867 closed sales, a 2.2 percent decrease from 2017. Condo and townhome closings finished the year at 10,837, which was 1.7 percent below last year's final tally.
"Buyers are exercising a little more caution and restraint than a year ago," Major said of the report. "The pool of buyers is still large, but after several years of record low inventory we saw listings begin to climb this fall, and with home prices and mortgage rates both up steadily from a year ago we're seeing less urgency and willingness from buyers to make offers above asking price, enter bidding wars or waive contingencies than at any time in the prior three years, and that's resulted in a slower sale pace."
The year-end report wasn't all gloom and doom, however. In addition to growth in pending home sales, single-family inventory grew 6.3 percent year-over-year in December (to 1.7 months' worth), while condo inventory grew by a third (to 2 months). Both single-family and condo markets also finished 2018 with more new listings, which brokers hope will release pent-up demand in the market.
"The housing market in Greater Boston is no stranger to inventory constraints," Major said. "While the balance between supply and demand has improved, it remains a seller's market with more buyers than listings to house them. For those considering selling, the lack of competition due to the scarcity of listings makes now as an ideal time as any to put their home on the market."