This Week in Boston Real Estate: State home sales, Airbnb bill's last chance and more
by Andrew Morrell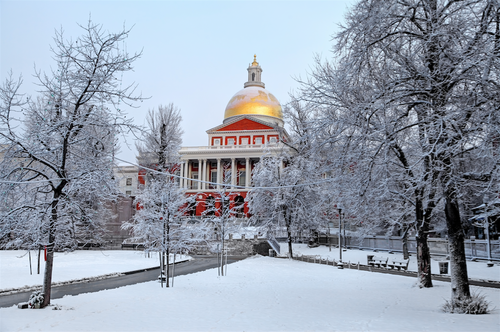 While Boston-area home and condo sales posted record gains for the month of November, data for the rest of the state did not exceed expectations in the same way. Home and condo sales numbers from the Massachusetts Association of Realtors found single-family closings last month were down 0.9 percent from Nov. 2017, while condo sales missed the mark by 11.7 percent. Prices rose for both categories, but by less than they had in previous months. The critical factor was low inventory, with MAR reporting a 9.5 percent year-over-year decrease in the number of active single-family listings.
"Being a home buyer in November was like going to the supermarket to prepare for your Thanksgiving meal, but when you got to the store, there was almost nothing to buy," MAR President Rita Coffey said in a press release on the latest report. "No matter how we describe it, this is a trend that will most likely continue until more homes are available for sale."
In other local real estate news:
With mere days left until the new year, state lawmakers are making a final attempt to pass a years-in-the-making bill that would enact stricter regulations on short-term home rental services like Airbnb. The Boston Globe reported Dec. 20 that state legislators had passed a "last-minute compromise measure" to revive the bill and send it back to Gov. Charlie Baker in hopes he would sign it before the legislative session expires Jan. 1. As previous versions of the bill did, the law would require owners of short-term rental properties to pay the same 5.7 percent state tax that hotel owners already pay. Local governments could levy their own additional taxes of up to 6 percent, or 6.5 percent in Boston. It would also require short-term rental hosts to register as such with the state and carry an insurance policy. However, as part of lawmakers' efforts to compromise with Gov. Baker, the latest version of the bill would exempt short-term rental hosts who rent their property out for fewer than 14 nights per year. Even with this last-minute revision, the governor has given little indication what his final decision will be on the bill.
More malls and shopping centers around Boston are being bought up by property developers and turned into mixed-use residential assets. The Boston Globe reported Dec. 27 that the 77-acre site of Hanover Mall may be next on the chopping block. Ohio-based PREP Property Group submitted plans to town officials to demolish the mall, which it bought in 2016, and transform the site into an "outdoor-oriented lifestyle center" including space for around 300 apartments. Other major shopping center redevelopments in the area include the South Bay Center in Dorchester, Woburn Mall and the Arsenal Mall in Watertown, all of which are being transformed into mixed-use projects rather than strictly retail complexes.