Boston ranked among top 50 cities for outdoor access
by Zachary Wright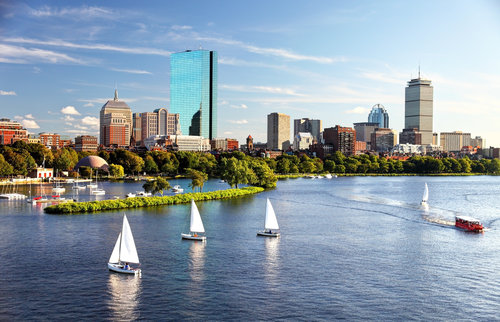 Boston was named one of the best cities in the U.S. for outdoor access, according to an analysis by REI.Research from the outdoor recreational retailer named Boston and other cities using data from the Urban Outdoor Access Analysis – a study conducted by the Trust for Public Land and funded by REI.
The rankings were listed off in alphabetical order, so there is no true winner. But, to be named on the survey, REI studied a few key points: Per-capita acreage of public land within a 60-minute drive and the number of residents that have a park within a 10-minute walk of their homes.
According to Parkserve.org, a website created by the Trust for Public Land, 99 percent of Boston residents live within 10 minutes of a park. The national average is nearly half that at 54 percent. The information further states in Boston that there are 789 parks with 5,204 acres total – or the equivalent of  3,942 football fields.
Some residents of other major U.S. cities are not so fortunate. According to the analysis, nearly two-thirds of residents in the 3,000 biggest cities in the country lack easy access to the outdoors. California held the most ground. With surrounding mountains, beaches and other getaways, the state had 12 cities on the list. Arizona, similar to California (just without the beaches), came in second.