East Boston residents want city to curb development
by Andrew Morrell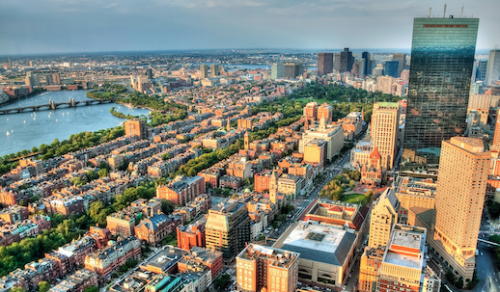 In the midst of Boston's real estate boom, East Boston has become one of the most attractive areas of the city for homebuyers, renters and developers. Rising prices and rents have followed, not to mention more traffic and construction activity than longtime homeowners are used to. Concerns over new development spurred residents and city officials into action at a July 16 City Council meeting, according to reports from The Boston Globe and the East Boston Times-Free Press.
The subject of the meeting at the Mario Umana Academy was the creation of a master plan for East Boston, an idea put forward by City Councilor Lydia Edwards. The plan would begin with a full review of zoning and development throughout all of East Boston, the first such effort undertaken in the area since 2000.
While the outcome of the master plan is unclear, residents who spoke at the July 16 meeting appeared most concerned with what they see as excessive or irresponsible development around East Boston.
"We've gotten a little bit to a tipping point," said resident and environmental advocate John Walkey at the meeting, according to The Globe. "There's just a sense that this development is going on without a plan."
Specifically, residents and community leaders are concerned Eastie development will mirror that of South Boston, especially the Seaport District, where new development has surged in recent years. Not only has Seaport become one of the city's most expensive neighborhoods, residents said it still lacks basic amenities like nearby schools or a fire station.
According to city officials, East Boston's population grew 17 percent between 2000 and 2015, compared to 10 percent for the Boston area as a whole. Demand for housing all across Boston has brought rapid change for areas like Eastie that used to be considered more low key. Average home prices in the area recently eclipsed $500 per square foot as well. The trend may only accelerate as the city continues to attract attention from a range of business interests. That includes corporate giants like Amazon, which selected Boston as among the finalists for the location of its much-hyped second headquarters. The former site of the Suffolk Downs racetrack in East Boston is considered a top contender for HQ2 should the city win the bid.
For now, residents say they are not opposed to what they consider responsible development in East Boston, but they hope the city's master plan can control the demolition of historic buildings and include flood mitigation projects, among other priorities.
"What a lot of us are feeling, including myself, is that we lack control, we lack a vision, and we lack cohesion in this development boom we're seeing," Councilwoman Edwards said, according to The Globe. "And many of us feel it's to our total and complete exclusion."