Seaport breaks $2,000 per square foot barrier
by Lauren Clohessy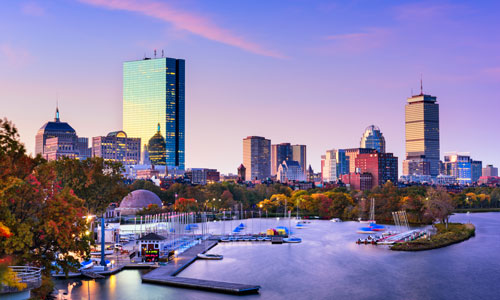 Seaport is only getting more expensive as it becomes the first Boston city to ask for more than $2,000 per square foot on average.
Last month, NeighborhoodX released a report that named Seaport the most expensive neighborhood in Boston. At the time, the average Seaport home went for $1,831 per square foot. The cheapest Seaport home was $1,321 per square foot, which was higher than the largest price for 19 Boston neighborhoods. Seaport's highest asking price was $3,410 per square foot.
Now, NeighborhoodX released a new report and found the average listing price in Seaport is $2,117 per square foot.
"Boston now has a neighborhood where the average asking price has broken the $2,000 per square foot barrier," said Director of Research for NeighborhoodX Constantine Valhouli.
The highest listing price in Seaport is $3,740 per square foot, while the lowest is $879 per square foot.
NeighborhoodX attributed part of Seaport's high asking prices to the recent development in the area, almost all of which is luxury condos. In fact, in illustrating the various price points in the area, NeighborhoodX used five listings in one building: 50 Liberty Drive, the luxury high-rise tower across the street from the harbor that was completed just in April.