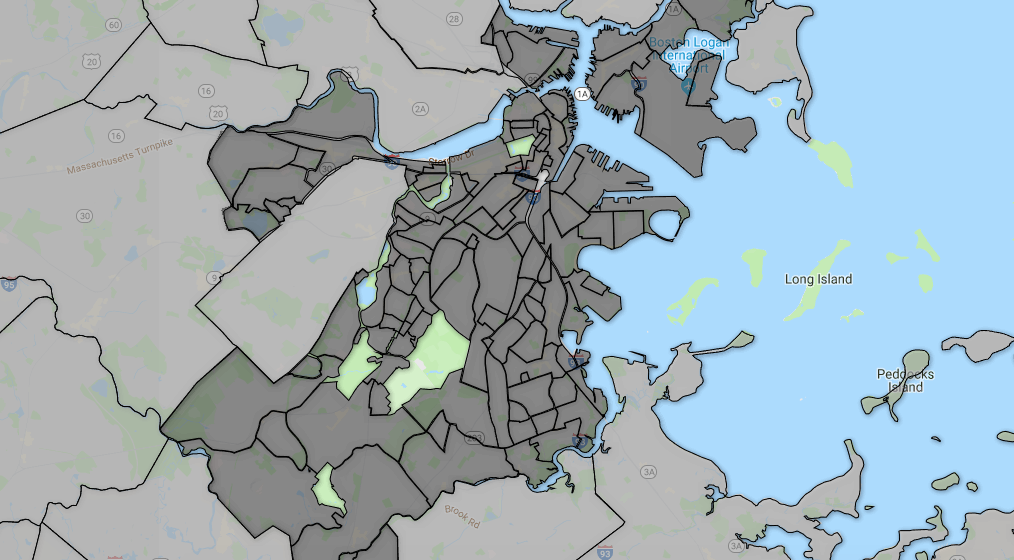 When it comes to real estate, neighborhood matters. But the face of Boston's neighborhoods has changed over time due to annexation, infill and new development.
Neighborhood boundaries are often hotly debated, as a municipality, the federal government and local residents all use different methods to outline the neighborhoods. But some clarity on the issue has been provided by NeighborhoodX.
The neighborhood-level real estate data and analytics firm has produced a definitive Boston neighborhood boundaries map. The interactive map allows agents and residents to input an address and learn its true neighborhood and sub-neighborhood, as well as learn the history and recent housing data for the area.
Why is it important to be able to verify a home's neighborhood? Because neighborhood can often help dictate a home's value, and some listings aren't very accurate when it comes to defining a neighborhood.
"Sometimes, some owners or agents may list a property in a more desirable neighborhood nearby rather than be honest about where it really is," says Constantine Valhouli, co-founder of NeighborhoodX.
Large neighborhoods have been prone to developer-led re-brandings that signal revival happening within a small enclave, Valhouli said. And some smaller, ethnic areas have over time found themselves situated in two neighborhoods.
"There are neighborhoods like the Polish Triangle, where two-thirds is in Dorchester and about one-third is in South Boston," Valhouli says. "Or you've got a place like Chestnut Hill, that spans Boston, Brookline and Newton."
To create the neighborhood boundaries, NeighborhoodX used multiple sources, including zoning maps, redevelopment areas and "crowdsourcing" from agents, developers, city planners and residents, Valhouli says.
"We tried to err on the side of being more conservative, and when there was significant disagreement, we ended up researching the neighborhood history and development to see if historic boundaries could inform today's maps," he says.
Check out the full interactive map here, and let us know what you think of the map's neighborhood boundaries in the comments below.