Boston home sales prices reach record high in April
by Lauren Brocato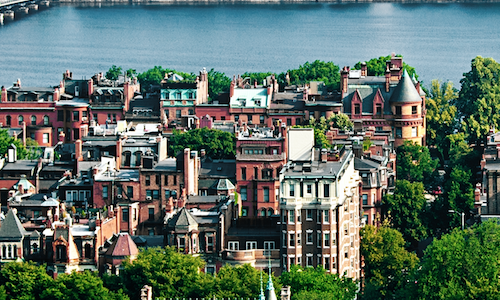 The median sales price of a home in Boston edged up to a record high of $612,000 in April 2018, according to the Greater Boston Association of Realtors (GBAR). The number of new listings on the market has risen and home values continue to strengthen — but concerns about low housing inventory remain.
Last month's median sales price is a nearly 4 percent increase ($590,000) from April 2017. The condo market saw a growth in median sales prices as well, with a median price of $593,629.
"Despite the increase in new listings for sale, the reality is buyer demand continues to far exceed housing supply and that's putting upward pressure on home prices. As a result, homes and condos are selling quickly, typically in a month to five weeks if priced right, and most are selling at or above asking price," said GBAR President Marie Presti, broker-owner of the Presti Group in Newton.
April proved to be the month of record-breaking totals this year in Boston. A total of 853 detached single-family homes were sold, increasing sales 0.2 percent from last year. This is the ninth-highest total for the month of April in history.
The condo market experienced an even greater increase in sales, seeing year-over-year growth of 16.2 percent, with 859 sales last month.
"The mild weather this winter allowed for an early start to the spring market which is evident by the growth in sales this April," said Presti.