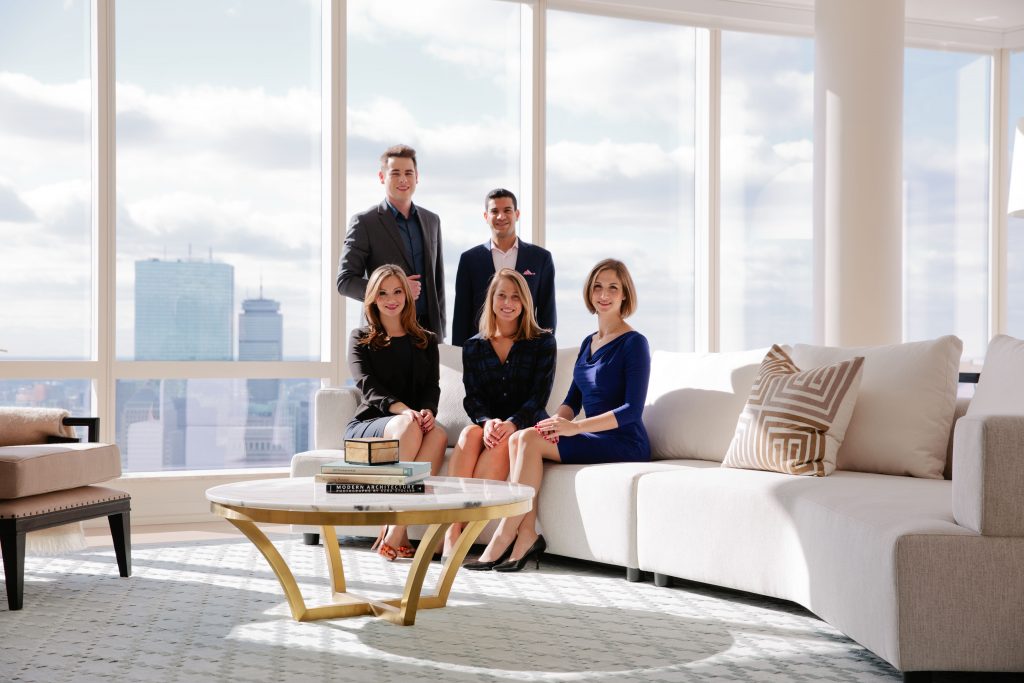 From its founding in 2008 to the time of its January acquisition by Compass, Boston's Bushari Real Estate had grown to 45 agents and more than $1 billion in sales volume. Now, Elad and Mara Bushari, the founders of their namesake agency, debut the Bushari Team at Compass, which will focus on luxury real estate.
The team includes:
Mara Bushari, executive vice president
Elad Bushari, executive vice president
Nicole Rosmarin, sales agent
Morgan Bradler, client relations specialist
Dave Kreider, marketing coordinator
"We believe that intently listening and fully understanding the goals of our buyers and sellers is critical to achieving and exceeding expectations," says Mara Bushari. "We see ourselves as stewards and partners to our clients. We are at our best when we serve as trusted, ethical advisors who know how to navigate the market, while remaining empathetic, nimble problem solvers who can handle the myriad of details that accompany each and every relationship."
Compass' acquisition, which was spurred by a $450 million investment from SoftBank Vision Fund, grew its Boston presence to nearly 150 agents and more than $1.2 billion in sales volume.