This Week in Boston Real Estate: Aging millennials, Suffolk Downs progress and more
by Kelly McCabe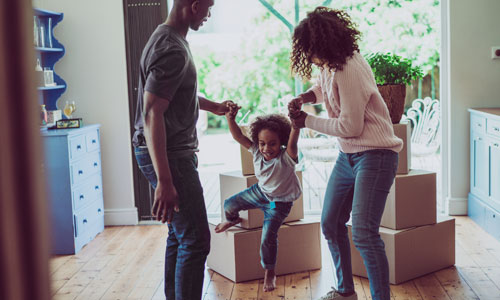 Resistant as they once might have been, as some millennial age, they may stop idealizing city life and start desiring bigger homes and yards at a lower price — especially if they have kids. A recent realtor.com study uncovered the best suburbs for that buyer segment, and North Chelmsford landed in the top 10 in the United States. Not only is the village less than 30 miles from Boston, it is rich with history and has a relatively low median home price of $294,275.
Elsewhere in recent Boston real estate news:
Team Frank Celeste of Gibson Sotheby's International Realty's got bigger last week as it added four new team members: Jamie N. Imperato, who's been with the brokerage since 2016; Derek Vannah, who joins from a local real estate company; Michael Valencius, who previously worked at Metro Realty in Brookline; and Brandon Gallagher, who has experience in commercial and residential renting.
Suffolk Downs, where Amazon's HQ2 would likely land if Boston gets the nod, is expected to be approved by city and state officials soon. The Boston Planning & Development Agency was planned to vote on two office buildings on Feb. 8. The Boston Globe reported the site is expected to get city zoning approval next week, and it's already been OK'd for accelerated environmental permitting by the state.
Local Realtor Tamires Ronchini joined RE/MAX Andrew Realty Services of Medford and Stoneham, according to Wicked Local. She holds a bachelor's degree in finance from University of Massachusetts Boston and is a member of the National Association of Realtors, the Massachusetts Association of Realtors and the Greater Boston Association of Realtors. Ronchini will assist both buyers and sellers around the state with an emphasis on greater Boston and Boston North.