Top 5 closings in Boston real estate for 2017
by Sergio Valdes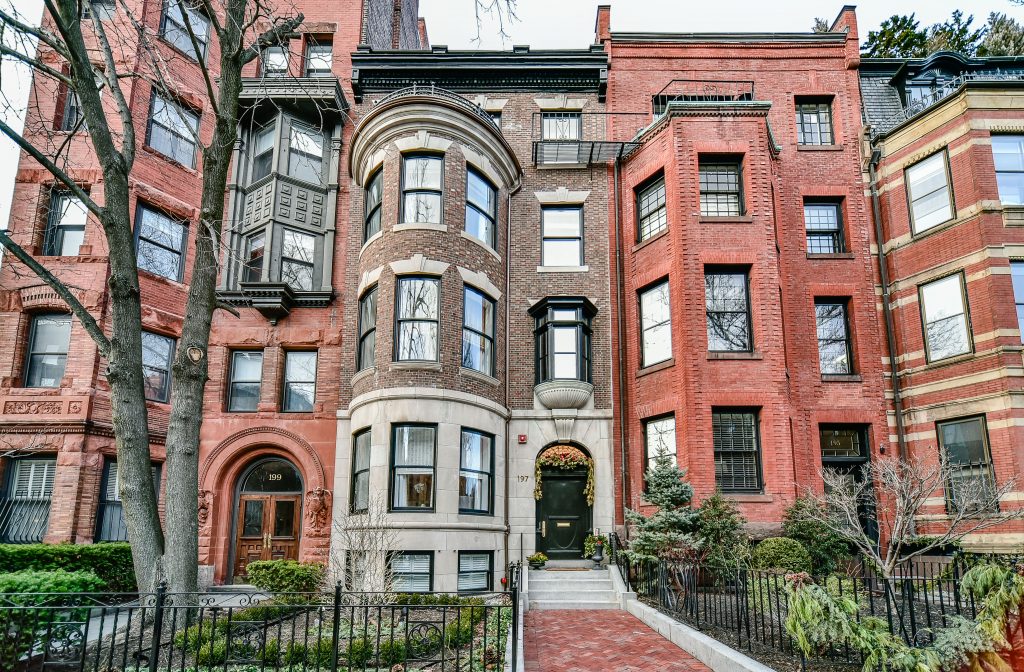 Source: Anfuso Imaging
1. A 6.35-acre seaside estate located on 26 & 32 Neel Road in Harwich was sold for $14 million by real estate veteran Paul Grover, who launched Robert Paul Properties Inc. in 2009. This gorgeous coastal residence has a stunning view of the Atlantic Ocean and consists of various amenities like a long, winding driveway, an expansive lawn leading toward the water's edge, native blueberry bushes, an orchard and a tennis court. Built in 1920, this home evokes a wonderful sense of nostalgia.
2. This year's second-highest-priced closing — $13 million — went to Tracy Campion of Campion and Company Fine Homes Real Estate for the townhouse at 197 Marlborough St. in the heart of Back Bay. This elegant five-bedroom, two-and-a-half-bathroom single-family residence offers the finest modern-day luxuries, including a private elevator, two-car garage, open-concept family room, chef's kitchen, informal dining room and a separate garden suite. To literally top it all off is a beautiful private roof deck off the media room with a hot tub, gas grill and a marvelous view of the city.
3. A spectacular waterfront residence in Barnstable at 74 Garrison Lane that overlooks Eel River and Nantucket Sound was sold for $10.2 million by seasoned real estate specialist Robert Kinlin of Robert Paul Properties Inc. The home has luxuries like a masterfully crafted chef's kitchen, two master suites, seven bedrooms, private guesthouse, waterside pool house, multiple patio and seating areas, a private sandy beach and a deep-water dock.
4. Sold by renowned real estate agent Beth Dickerson of Gibson Sotheby's International Realty for $8 million this five-story, single-family luxury home located on 6 Mount Vernon Place has six bedrooms, nine bathrooms and sprawling views of Boston.
5. The tranquil, scenic estate at 923 Sea View Ave. on the shores of Nantucket Sound in Osterville was sold by Robert Paul Properties Inc.'s Paul Grover for $7.2 million. The beautiful residence was built in 1927 and has three floors of elegant living space that boast a large variety of amenities, including a large staircase, four fireplaces, detached four-car garage with a bedroom apartment and kitchen, 11 bedrooms, a bedroom guest cottage, and 2.23 acres of sandy beach.