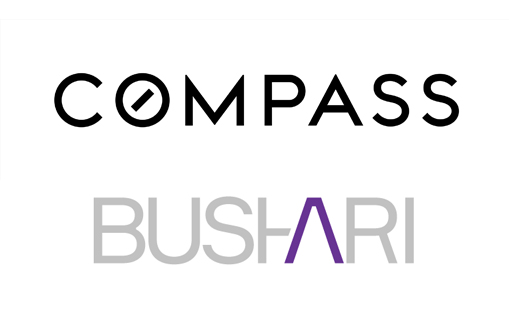 On the heels of a recent $450 million investment, Compass acquired Boston-based Bushari Real Estate on Jan. 18 in an effort to expand its reach in the city.
Bushari, known for its innovation with digital marketing, is a natural fit for the quickly growing Compass. The real estate technology company now has nearly 150 agents in the Boston metropolitan area that together generate $1.21 billion in annual sales volume.
"Compass' focus on arming their agents with world-class technology and support resonates with our commitment to help agents continually improve their business," said Elad Bushari, co-founder of Bushari. "This is a great move for our clients who will benefit from Compass' technology and nationwide network of buyers, sellers and agents."
Bushari was founded in 2008 by the husband-and-wife team of Elad and Mara Bushari. The boutique firm was known for a focus on fine residential properties.
"As we began to look at ways to grow our footprint in the greater Boston region, it became clear that the expertise and close community ties Bushari agents have in the market, paired with their appetite to bring best-in-class technology and support to their clients makes Bushari a great addition Compass," said Jeffrey Heighton, general manager of Compass Boston. "We're thrilled to welcome Bushari to our growing Compass family in Boston and nationwide."