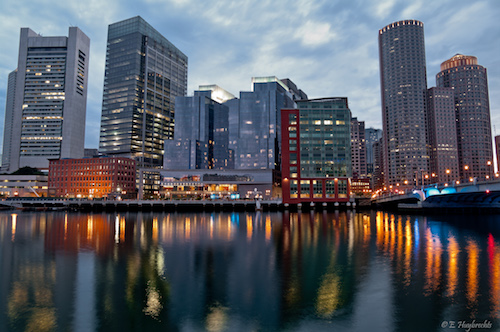 Many major cities around the world are overvalued and at more risk of a bubble than in 2016, according to the UBS Global Real Estate Bubble Index 2017.
However, the report shows that Boston's market is fair-valued and prices are relatively affordable compared to other global cities. Prices increased 6 percent last year and are 20 percent higher than in 2012, according to the study.
UBS predicts prices will continue to rise, however, as population continues to boom and inventory slows. But incomes in Boston and the regional area are also rising, meaning affordability remains in reach.
Toronto topped the UBS index worldwide, but San Francisco and Los Angeles top the list in the United States. In the California cities, strong demand has significantly decreased home affordability. In the former, home prices have skyrocketed 65 percent since 2012, and while that growth has cooled slightly recently, it's still 6 percent above the national average.
In Los Angeles, housing prices have increased 45 percent since 2012 compared to the average U.S. growth of 23 percent.
"The recovery in the U.S. housing market following the bursting of the housing bubble in 2007 has taken national home prices to new heights," said Jonathan Woloshin, co-head of Americas Fundamental Research at UBS Wealth Management's Chief Investment Office. "In our opinion, housing affordability is significantly more challenged than conventional wisdom posits."
Source: UBS