Affordable housing units cropping up throughout Boston
by Kelly McCabe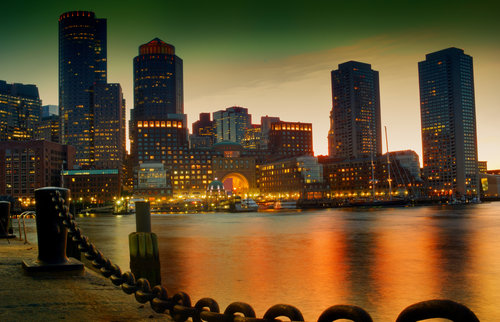 A recent report issued by the city of Boston shows that an affordable housing policy put in place in 2000 is having significant positive effects around the city. Since then, more than 400 affordable housing units have been added in Seaport and South Boston, as well as nearly 430 in South End and other downtown neighborhoods.
In 2015, Mayor Martin J. Walsh issued an executive order to improve the mandate, the Inclusionary Development Policy, which requires that developers of buildings with 10 or more units to include low-cost apartments in or near the developments.
Under the IDP, rent for a typical one-bedroom apartment regardless of the neighborhood. According to The Boston Globe, a couple earning $58,000 a year would pay $1,267 for rent.
"One of my top priorities continues to be working to make Boston affordable for all those that want to live here," Walsh said in a press release. "We've committed a significant amount of resources across agencies to maintain and expand our city's affordable housing stock, and IDP is one of the most impactful tools the city has to leverage the strong private development market to increase affordable and low-income housing."
Though the policy has been in place since 2000, the report found that development has surged since Walsh's 2015 executive order, with 226 affordable units coming onto the market last year and about 750 currently under construction, with the total since 2000 hitting 1,737 units.
Before IDP was put in place, an average of 290 affordable housing units were produced each year, but in the past three years, that average has spiked to 605.
"This report is a result of the Boston Planning & Development Agency's mission to track the progress we are making to guide inclusive growth," Brian Golden, director of the Boston Planning & Development Agency, said in the press release. "Today, we are in the midst of the biggest building boom in Boston's history and it is critical that this building boom reaches every one of our residents. We will continue to build upon the work laid out in this report to strengthen the IDP as well as all of our other tools to leverage private development and create and maintain our affordable housing."