Boston faces some of the biggest hurdles to new housing construction, report says
by Joe Ward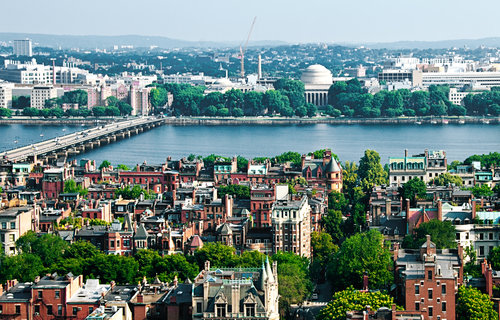 As homeownership rates drop to record lows, cities across the country are scrambling to find apartments for the growing number of renters. That problem is particularly acute in Boston, where an extreme number of apartments is needed but there are few options for building them, according to a new study.
With a 7.65 percent growth rate over the next 14 years, a variety of housing options will be required in order to reduce strain on housing supply. The study also estimates a 5.2 percent growth in Boston renters due to an aging population, immigration and fewer home purchases.
A May 2017 study by the National Multifamily Housing Council and the National Apartment Association shows that Boston will need 66,000 new apartments by 2030, the 19th most apartments needed of any city in the U.S. But over one-third of the city's land is undevelopable, and other restrictions are making it so that the other land faces serious hurdles to development, according to the report.
Boston is considered the second-most difficult place to new apartment construction, behind only Honolulu, according to Metro News. It ranked as such because of its real estate prices, which increase construction costs, according to the publication. Add in the dearth of available land and local zoning and other regulations, and it becomes increasingly difficult to achieve an already daunting task.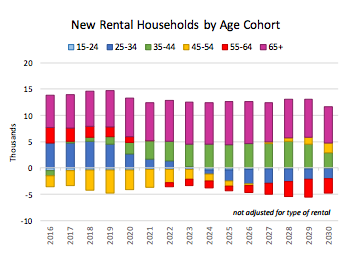 Coincidentally, Boston's long-term planning document stretches to 2030, the length of the apartment demand study. City officials believe they will need to build 53,000 new units, with 44,000 of them being considered "workforce" housing.
It's a wide-ranging and ambition plan to tackle one of the city's central problems. Mayor Marty Walsh says the city is on track to meet its housing needs. Time will tell if it is enough to stem escalating property costs and renter burden.