Boston rent prices are actually dropping, study says
by Claire Fountas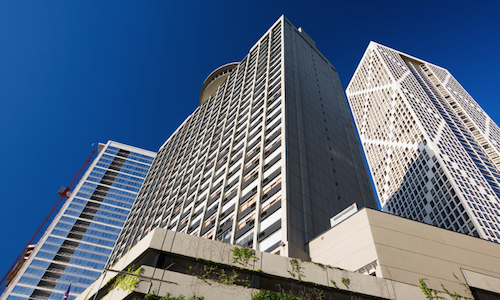 Boston might be the third most expensive housing market in the country, but average rent prices in the area have actually begun to trend downward. According to a recent RENTCafé report, Boston has now been closely following a nationwide trend — a good sign for cost-burdened renters in the area.
Boston has suffered from low inventory over the years, which has created steep competition for anyone searching for property there. Luckily, those who still wish to live in the area can at least look forward to lower average rent prices. Boston saw an average rent of $3,170 in May 2017, which is a 1.1-percent decrease from May 2016. The surrounding metro areas have also followed suit, as Cambridge saw a year-over-year decrease of 1.7 percent. It's a bit of a peculiar trend — in fact, price dips in cities like Boston have left buyers wondering if supply is finally starting to catch up with demand, even in the most expensive markets.
Apartment construction on the rise
It turns out apartment construction rates have actually been booming all over the country. And Boston is no exception, as its undergoing a billion-dollar construction boom, with most of it spent on housing, reports the Wall Street Journal. According to Yardi Matrix senior analyst Doug Ressler, this growth doesn't appear to be slowing down anytime soon. It also means good news for those who hope to rent in some of the country's historically pricey markets.
"Renters have much reason to be optimistic," Ressler said in the report. "After a long period of incessant rent increases, rents are finally slowing down — even in some of the country's higher-rent cities, like San Francisco and New York. Even if demand for apartment living is still robust, rent growth will continue to taper off in the coming months, mainly prompted by the record number of new apartments entering the country's tightest markets."
More than a coincidence
According to the report, areas that were already affordable saw an average rent decrease as well. Broken Arrow, OK, saw a 2.7-percent decrease, and Tulsa's average rent dropped all the way down to $655 per month — less than half the national average. This alludes to the idea that this trend is more than just a random occurrence. For potential buyers with expensive tastes, renting might just be the way to go.