Cambridge has the best public transit system of any mid-sized city, study says
by Joe Ward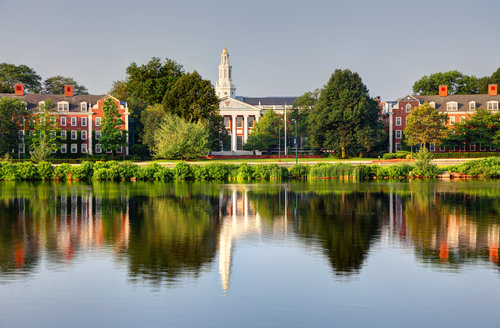 Boston isn't the only city in the area with a top-notch public transportation system. Cambridge was recently named the best mid-sized city for public transit in the country,  according to Redfin.
Of cities with 100,000 to 300,000 residents, Cambridge was one of only two cities to have an "excellent" public transportation system, which under Redfin's grading system means that public transportation is convenient for most trips. With a "transit score" of 72.3/100, Cambridge beat out second-place Jersey City by over two percentage points.
Boston to thank
Like virtually all of the cities on Redfin's list, Cambridge's status as a public-transit-friendly town is due in part to its proximity to Boston, which was recently ranked the third-best city for public transportation in the country. Cambridge has access to the Red Line T and the Green Line T. And with the Green Line likely expanding to Somerville and Medford, Cambridge's public transportation offerings will only grow.
"It's no surprise that Cambridge is one of the best mid-sized cities for public transit," said Redfin agent James Gulden in the report. "Nearly everywhere you go within the six square mile radius that makes up the city of Cambridge, you'll find a T station or a bus stop that will get you to your final destination."
Boston's public transportation system is so popular, it has had dramatic impacts on home prices near transit stops, according to Redfin. That means that, while a superb public transportation system is an alluring amenity to have near your home, homeowners will pay handsomely for the benefit.
Of course, Cambridge residents are already paying handsomely for their homes. In fact, it was one of the most active housing markets in Greater Boston in 2016. The median home price at year's end had risen to $1.675 million, an 18.5 percent increase that is second only to Chelsea.