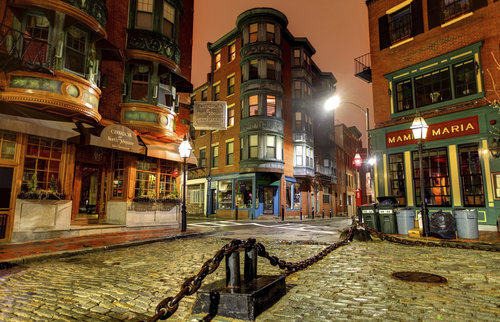 How did the Greater Boston housing market fair in 2016? Did the market grow, or contract? Did sales rise, or fall? Is inventory still a problem?
To find out the answers to those questions and more, we consulted the latest numbers from GBAR, and pulled out the five most relevant stats:
1. A Blue Christmas – December may be the most wonderful time of the year, but it offered a bleak landscape for home sales in Greater Boston. Not only were single-family sales down 10.2 percent, but condo sales, which had been relatively strong in recent months, declined 1.0 percent.
For all of 2016, though, sales did remain positive, albeit lukewarmly – single-family sales were up 1.7 percent to 14,073, while condo sales were up 4.7 percent to 11,142.
2. A Seller's Market – The term "seller's market" gets thrown around quite a bit nowadays, but in few markets is the term more appropriate than in Boston. For December, price growth was strong –  9.4 percent for single family, 4.8 percent for condos – but prices were also up for all of 2016, rising 4.9 percent for single family (to $540,000) and 7.8 percent for condos (to $485,114).
Unsurprisingly, days on market were down in December, suggesting steep competition. For single-family listings, market time declined 21.4 percent to 55 days, and for condos, it fell 13.5 percent to 45 days.
3. An Inventory Agony – The main cause of such strong price growth is Greater Boston's inventory shortage, and indeed, if GBAR's December report makes anything clear, it's that the local market is now in the throes of an all-out inventory crisis.
The numbers are hard to believe: for single-family homes, there were only 1,557 listings at month's end, a 35 percent decline; from a months supply standpoint, single-family inventory is only 1.3-months, a 38.1-percent fall. Adding insult to injury, new listings were down 29.5 percent to just 390.
Incredibly, the condo market is in even worse shape. December inventory was just 994 listings (down 28.6 percent), and months supply stood at a minuscule 1.1-months (down 31.3 percent).