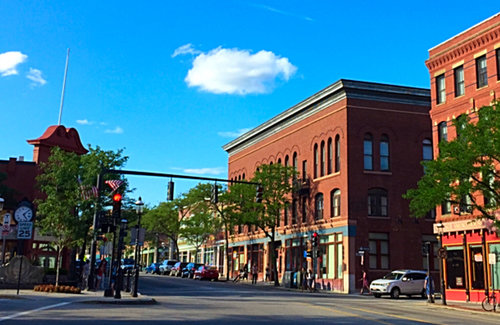 It's no mystery why Brookline is so popular – the Boston suburb has numerous benefits and amenities for its residents, and is one of the metro area's top housing draws.
Below, we have detailed five reasons that Brookline is such a dynamic market:
1. A Dynamic Marketplace – Brookline's housing market is among the top performing in Greater Boston. Not only was it the area's No. 3 selling suburb in July, but additionally, it was the area's No. 2 condo market.
2. A Spectacular Investment – All of that housing demand has been great for home prices in Brookline, which has offered sellers some spectacular returns. According to the Warren Group, the median price in Brookline is up more than 63 percent since 2005.
---
Click here to see what other Greater Boston markets have seen skyrocketing home prices.
---
3. One Brainy Place – The whole Greater Boston region is well educated, but Brookline takes it to stupendous levels. According to NerdWallet, Brookline is the second-most educated place in the country, and indeed, the numbers are flabbergasting: 80 percent of Brookline residents have a bachelor's degree; 25.4 percent have a master's degree; 13.4 percent have a doctorate; and 13.8 percent have a professional degree.
4. Outstanding Schools – Brookline's adults are not the only ones with education; additionally, the suburb's public school system is among the best in Greater Boston. According to analytics website Niche, Brookline's schools are the fourth-best in the area, with its academics, teachers and resources/facilities all receiving top grades.
5. An Altogether Great Place to Live – Finally, in an additional Niche report, Brookline was rated the second-best place to live in the entire state of Massachusetts. Along with its excellent schools, Brookline also received high marks for health and fitness, nightlife, family amenities, outdoor activities and its convenient commuting times to Boston.
---
Interested to learn what other communities Niche highlighted? Find out in our report.
---
Photo Credit: John Phelan, Creative Commons Attribution 3.0 Unported, https://commons.wikimedia.org/wiki/File:Saint_Paul%27s_Rectory,_Brookline_MA.jpg