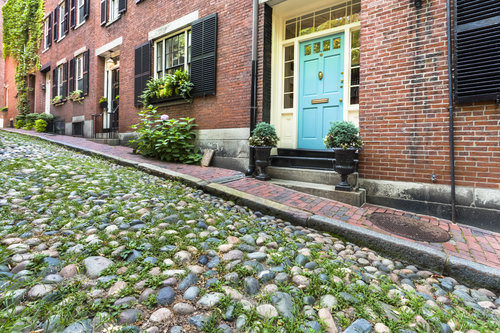 The housing market of Greater Boston continued its sterling sales activity in the spring, according to the latest numbers from the Greater Boston Association of Realtors.
For the second month in a row, both single-family homes and condos posted double-digit sales increases over last year, and remain far ahead of where they were this time in 2015. In the single-family market, sales rose 17 percent year-over-year to 1,240, and year-to-date are up 16.7 percent. On the condo side, May sales rose 14.6 percent to 1,098, while year-to-date sales are up 18.5 percent.
And GBAR's data indicated that positive sales will continue in the coming months – pending sales were up 6.1 percent for single family and 3.0 percent for condos.
Home Prices and Inventory in Boston
On the home-price side of things, the situation was more nuanced. Boston is among the most unaffordable housing markets in the country, but based on GBAR's data, home price growth in May was relatively moderate, rising 1.9 percent for single-family homes (to $530,000) and 2.8 percent for condos (to $477,015). That said, May was still a very good month for Boston sellers, as they received 99.4 percent of their list price for single-family listings (up 0.3 percentage points) and 101.4 percent for condo listings (up 0.5 percentage points).
Finally, Boston's inventory declined yet again in May, and by considerable numbers. For single-family homes, inventory dropped 17.4 percent to just 2,918 homes, and new listings were down 17.7 percent from May 2015; meanwhile, condo inventory fell 27.1 percent to 1,413 listings, and new listings are down 14 percent.
With inventory falling further, it stands to reason that sellers will be able to command higher prices for their homes.