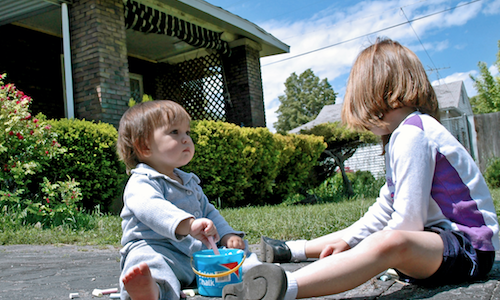 Though crime can be found in all major cities, the severity and frequency of it vary greatly from metro to metro, as two new reports from real estate analytics provider NeighborhoodScout recently pointed out. In part one of this two part series on those crime numbers, we'll be counting down the top 100 "safest" cities in America.
The group considered population and the rate of individual crime types per one thousand residents – including burglary, larceny-theft, motor vehicle theft, murder, rape, armed robbery and aggravated assault – for its rankings.
For the third year in a row, Ridgefield, Conn., was named the safest city in America.
Boston proper made neither the safest nor most dangerous cities lists. However, the surrounding area was well represented, with 13 suburbs being named among America's safest cities.
Massachusetts' safest city was the suburb of Franklin, which came in at No. 4. It was followed closely in the rankings by Shrewsbury at No. 7 and Needham at No. 12. Of the 13 suburbs named, eight made top 50 appearances.
| Rank | City |
| --- | --- |
| 100 | North Andover, Mass. |
| 99 | Highland Park, Ill. |
| 98 | Foster City, Calif. |
| 97 | Leander, Texas |
| 96 | Cibolo, Texas |
| 95 | Lakeville, Minn. |
| 94 | Wylie, Texas |
| 93 | Cary, NC.. |
| 92 | Upper Arlington, Ohio |
| 91 | Shoreview, Minn. |
| 90 | Hoffman Estates, Ill. |
| 89 | Royal Oak, Mich. |
| 88 | San Clemente, Calif. |
| 87 | Elmhurst, Ill. |
| 86 | Apex, N.C. |
| 85 | Sayreville, N.J. |
| 84 | Mount Prospect, Ill. |
| 83 | Los Altos, Calif. |
| 82 | Yorba Linda, Calif. |
| 81 | Walnut, Calif. |
| 80 | Ossining, N.Y. |
| 79 | Lincoln, Calif. |
| 78 | Spring Hill, Tenn. |
| 77 | Dublin, Ohio |
| 76 | Madison, Miss. |
| 75 | Milton, Ga. |
| 74 | Northbrook, Ill. |
| 73 | Melrose, Mass. |
| 72 | Fair Lawn, N.J. |
| 71 | West Linn, Ore. |
| 70 | The Colony, Texas |
| 69 | Carol Stream, Ill. |
| 68 | Newton, Mass. |
| 67 | Poway, Calif. |
| 66 | Arlington Heights, Ill. |
| 65 | Milton, Mass. |
| 64 | Cliffside Park, N.J. |
| 63 | South Kingstown, R.I. |
| 62 | Arlington, Mass. |
| 61 | Billerica, Maass. |
| 60 | Syracuse, Utah |
| 59 | Palatine, Ill. |
| 58 | Saratoga, Calif. |
| 57 | Shelton, Conn. |
| 56 | Hanover Park, Ill. |
| 55 | Lake Forest, Calif. |
| 54 | Flower Mound, Texas |
| 53 | Fishers, Ind. |
| 52 | Mission Viejo, Calif. |
| 51 | Holly Springs, N.C. |
| 50 | Laguna Niguel, Calif. |
| 49 | Carmel, Ind. |
| 48 | Bethel Park, Pa. |
| 47 | Westfield, N.J. |
| 46 | Brunswick, Ohio |
| 45 | Little Elm, Texas |
| 44 | Friendswood, Texas |
| 43 | Keller, Texas |
| 42 | Brentwood, Tenn. |
| 41 | Moorpark, Calif. |
| 40 | Long Beach, N.Y. |
| 39 | Glastonbury, Conn. |
| 38 | Mundelein, Ill. |
| 37 | Glenview, Ill. |
| 36 | Marshfield, Mass. |
| 35 | Huntley, Ill. |
| 34 | Rexburg, Idaho |
| 33 | Cheshire, Conn. |
| 32 | Plainfield, Ill. |
| 31 | Independence, Ky. |
| 30 | Johns Creek, Ga. |
| 29 | Greenwich, Conn. |
| 28 | Wellesley, Mass. |
| 27 | Sammamish, Wash. |
| 26 | Andover, Mass. |
| 25 | Belmont, Mass. |
| 24 | Merrimack, N.H. |
| 23 | Fort Lee, N.J. |
| 22 | Bella Vista, Ark. |
| 21 | Wheaton, Ill. |
| 20 | North Ridgeville, Ohio |
| 19 | Ridgewood, N.J. |
| 18 | Buffalo Grove, Ill. |
| 17 | Ballwin, Mo. |
| 16 | Lexington, Mass. |
| 15 | Pleasant Grove, Utah |
| 14 | Florence, Ari. |
| 13 | Parkland, Fla. |
| 12 | Needham, Mass. |
| 11 | Weston, Fla. |
| 10 | Aliso Viejo, Calif. |
| 9 | Zionsville, Ind. |
| 8 | Bartlett, Ill. |
| 7 | Shrewsbury, Mass. |
| 6 | Lake in the Hills, Ill. |
| 5 | Bergenfield, N.J. |
| 4 | Franklin, Mass. |
| 3 | Rancho Santa Margarita, Calif. |
| 2 | Winona, Minn. |
| 1 | Ridgefield, Conn. |