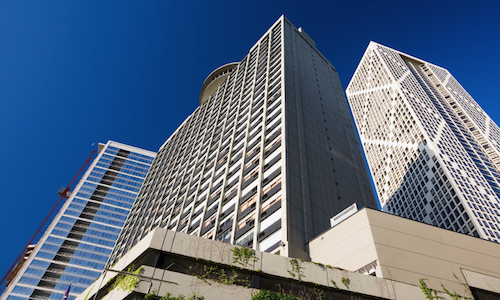 After years of battling against the popularity of single-family homes, the demand for condos is gaining around many of the nation's hottest metros, a new report from Zillow showed. Year-over-year, the nation's condo prices have risen at a rate of 5.1 percent, which puts the pace of appreciation ahead of single-family homes (3.7 percent).
"The housing bust hit condo values hard, and over the past years, buying a condo wasn't always considered a good investment compared to a single-family home," said Zillow Chief Economist Dr. Svenja Gudell.
Now, however, the stigma against condos has lifted, and the property type has found new appeal, particularly among younger buyers.
Gudell said: "…condos increasingly represent a strong-performing, often affordable choice, particularly for first-time buyers interested both in homeownership and in keeping a lower-maintenance, city lifestyle."
As the below table shows, Boston is one of several major metros where, like the nation, the pace of condo price appreciation is ahead of that of single-family homes.
At $304,000, median condo price in the city is still below the median for single family ($398,00), but the year-over-year increases in price show demand is building in the sector.
Relative to other metros, prices for condos and single-family homes remains high, which is why sales have stagnated despite price increases.