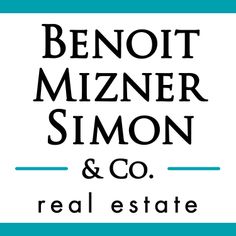 The Leading Real Estate Companies of the World has added Benoit Mizner Simon, a brokerage from Wellesley, to its ranks, along with 37 other companies from 18 countries.
LeadingRE members benefit from many business enhancing services perks, including world class conferences and networking events, Web-based learning resources, global brand and marketing support, real estate industry advocacy, innovative technology solutions, affiliate to affiliate referral network and a marketing program, Luxury Portfolio International.
Other inductees included brokerages from the U.S., Europe, the Caribbean and Latin America, the Middle East, Africa and the Asian Pacific. 
LeadingRE president CEO Pam O'Connor noted that the criteria for gaining admittance to LeadingRE is highly competitive.
"We continue to grow extensively but selectively, declining nearly 80 percent of companies that inquire about affiliation because they do not meet our requirements for market position, brand reputation, service excellence and more," O'Connor said. "By offering a truly compelling business model, we attract top companies that want to  that want to combine their local success with a global reach.