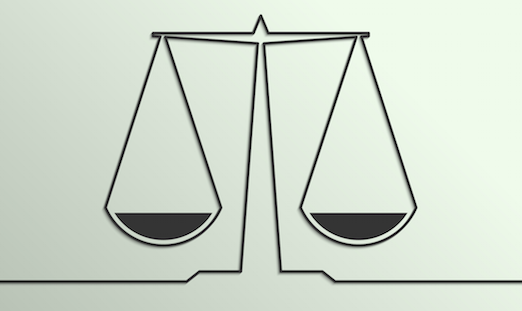 The maelstrom of litigation swirling around syndication heavy hitters Zillow and Move Inc. continues to grow. News recently broke that Zillow filed a countersuit in response to the "whistleblower" letter, written by former Zillow vice president Chris Crocker, Move first publicized in April. The filing prompted a quick response from Move and a motion to dismiss from the National Association of Realtors.
The countersuit – first proposed in May and officially filed in August, and partially redacted – specifically identifed the act of Move publicizing the letter as "capitalizing on an opportunity," one which the filing claims was lined with "intent on disparaging Zillow and disclosing its secrets."
Zillow's attorneys clarified the term "secrets" in the official filing as "internal programs, practices and strategies Zillow uses to maintain its competitive positioning as a real estate portal, as well as a previously unannounced new product strategy." While the attorneys offered no further details to further define some of the remaining vagueness, it can be assumed that at least part of the programs Zillow is referring to is its Data Dashboard, which became available earlier this year. Zillow redacted any specifics.
The allegations in Zillow's counterclaim are pointed, accusing Move and NAR as being opportunists, saying that "with reckless disregard to the veracity of the letter or the confidentiality of its content, plaintiffs…rushed to publicize the letter to the world by filing it with court in a bogus court filing and then by distributing the letter to certain third parties whom plaintiffs knew would widely disseminate the letter to the general public."
Zillow Communications Manager Amanda Woolley, in an emailed statement to Chicago Agent magazine, said, "As we have stated, Move's litigation filing of a purported 'anonymous letter,' which was a mix of false, misleading information and confidential business information, was a clear attempt to discredit, disparage and damage Zillow publicly and competitively."
She added: "We have taken appropriate legal action to address this situation based on the facts. We will not be commenting any further on this matter."
The Response
In its reply to the counterclaim, Move admitted to disseminating the Notice of Supplemental Support, which contained the full "letter" and was filed in connection with discovery motions on April 10, 2015, to four third party news organizations: Geekwire, Housingwire, Inman and RISMedia. The company claimed Zillow's legal conclusions, however, were "too vague to be admitted or denied."
Taking a more aggressive legal posture, on Sept. 8, NAR filed a motion to dismiss Zillow's counterclaim, and used heated rhetoric to drive its point.
"Zillow engaged in a public relations campaign denigrating the National Association of Realtors' claims against defendants Zillow, Errol Samuelson and Curt Beardsley," the motion read, referencing two former high-level Move employees. NAR's motion adds that Crocker, who revealed NAR's claims to be "true," went on to confirm his allegations under oath during his deposition, "despite Zillow's repeated threats against him," which were not further clarified.
NAR's motion goes on to claim that Zillow "bullied" both itself and its Realtors Information Network, which the company fears will "intimidate future whistleblowers." The association said that the syndication site's counterclaims are "all without merit," and that as a result the burden will be on NAR and it will likely be "substantial."
Neither Showing Signs of Slowing
Both parties have suggested a certain fear of resulting damages to reputation and business, but thus far, neither has shown any significant signs of weakening. In Zillow's latest earnings report, the company reported a 78 percent year-over-year rise in the number of agents advertising on the portal, pushing monthly revenue per advertiser up 18 percent to $375.
In mid-August, Robert Thomson, CEO of Move's parent company News Corp., said in an earnings conference call that realtor.com is growing faster than Zillow and Trulia. The company's chief executive avoided specifics, but pointed to the website's increases in traffic and revenue during the fiscal fourth quarter as evidence.