The housing market has changed substantially in the last 40 years, and first-time homebuyers have changed with it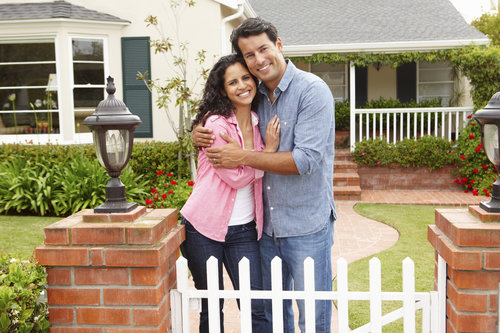 Since the 1970s, the U.S. housing market has changed in numerous ways. The square footage of homes, for instance, has risen to all-time highs, and FHA financing (along with government-backed mortgages from Fannie Mae and Freddie Mac) is much more prominent.
Perhaps no area of housing has changed more substantially, though, than that of first-time homebuyers, and new research from Zillow has meticulously detailed those alterations.
The analysis, which sifted through 43 years of data from the Panel Survey of Income Dynamics, found that economically and demographically, today's first-time buyers differ considerably from those in the past. Here are the four main trends Zillow uncovered:
1. Incomes Fail to Keep Pace – First-time homebuyers are at their lowest market share since the late 80s, and Zillow's analysis shows that opposing economic trends are to blame for that trend. On one hand, wages have stagnated – from 2010-13, the median income for first-time buyers was $54,339.84 (in 2011 dollars), a mere 2.9 percent increase from 1970-74. On the other hand, home prices have continued to increase – the median home price in 2010-13 was $140,327.58, which is 60.6 percent higher than in the early 70s. Price-to-income, the ratio Zillow used to compare the two measurements, has therefore risen from 1.7 in 1970-74 to 2.6 now, meaning homes are currently 52.9 percent more costly for first-time buyers.
2. Renter Nation – Given those income numbers, it is not surprising that consumers today buy their first home after a much longer rental period. In the early '70s, first-time buyers had rented for only 2.6 years prior to their purchase, but that number has been creeping up, and since 2005, it has stood at six years.
3. An Older Lot – Those economic trends have led to demographic changes among first-time homebuyers. For instance, first-time buyers are now older, with the median age rising from 30.6 in 1970-74 to 32.5 in 2010-13. Interestingly, the median age has fallen slightly from 1995-2009, when it hovered between 33.3 and 33.5.
4. Married with Children? – First-time homebuyers today are also less likely to be married or raising kids. In the 1985-89 timespan (the earliest for which Zillow had data), 52 percent of first-time buyers were married; as of 2005-13, that share has fallen to 40 percent. Similarly, there were typically three family members for a first-time buyer in the early '70s, but since 2000, there have been only two family members.