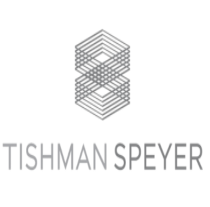 Tishman Speyer announced details on a nine-story, 100-unit luxury condo building planned for development on Pier 4 in South Boston, along with a 13-story office building and a one acre park.
The condo would be curved to provide maximum views of the downtown skyline. At the end of the pier would be the park and plaza, which is open to the public to provide public access to the pier.
The pier was originally home to restaurateur Anthony Athanas' Anthony's Pier 4 restaurant, once one of the highest-grossing restaurants in the U.S. Athanas had real estate aspirations for the neighborhoods surrounding his restaurant. However, legal disputes with his partners hampered his goals, and he had to sell development rights to the pier to New England Development, who then sold it to Tishman Speyer. Athanas died in 2005, and the restaurant closed in 2013.
Tishman plans to open the office building in 2017 and the condos in 2018.