Boston joins 19 other cities on hottest housing market list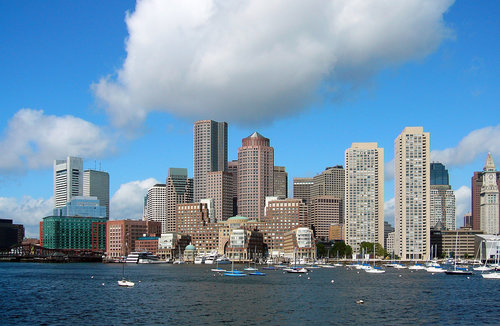 Boston ranked eighth in realtor.com's list of the Top 20 Hottest U.S. Real Estate Markets for June.
The list compared listing views on realtor.com to the number of listings for the 300 largest U.S. Markets, and then determined which market had the largest demand.
Boston joined San Francisco, Vallejo, Denver, Santa Rosa, Dallas, San Jose, Ann Arbor, Detroit and Santa Cruz in the top 10.
The findings also supported a strong summer market in the U.S. in June. The median list price increased to $233,000, up 7 percent year-over-year and 2 percent over May. Median days on market is still at 66 days, down 7 percent year-over-year and flat month-over-month.
Boston, by comparison, saw a median price of $409,000, and 40 median days on the market.
"Our early read of real estate trends in June suggests good news ahead for the U.S. residential real estate market, especially in the hottest markets with healthy growth in supply," said realtor.com Chief Economist Jonathan Smoke, who conducted the analysis.
California was the state with the most cities on the list, with San Francisco (1), Vallejo (2), Santa Rosa (4), San Jose (6) Santa Cruz (10), Sacramento (11), San Diego (12) and Sockton (16), due to tight supply and a strong state economy.