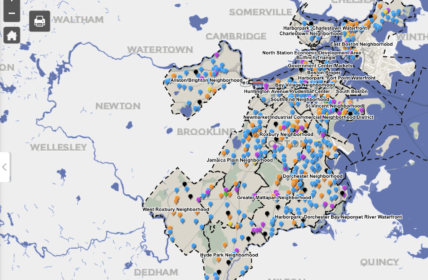 Bostonians are now empowered to follow projects headed to the Zoning Board of Appeal, due to the new online tool released by the city.
It enables interested parties to conduct a quick search for all projects appealing a decision before the board, according to a press release.
Users of the project tracker portal also can do searches for appeals based on location or applicant.
"Increasing access to the workings of municipal government is important for our residents to have access to resources about the city's role in the development and livelihood of our residents," Mayor Martin Walsh said in the press release.
"The Zoning Board of Appeals' online tracker will increase our city's transparency and our residents' understanding of our neighborhoods."
Inspectional Services Commissioner Dion Irish said the tool furthers Walsh's efforts towards creating a more transparent process for zoning appeals. "ISD will continue to create digital tools that will provide real time information related to permits," Irish said.