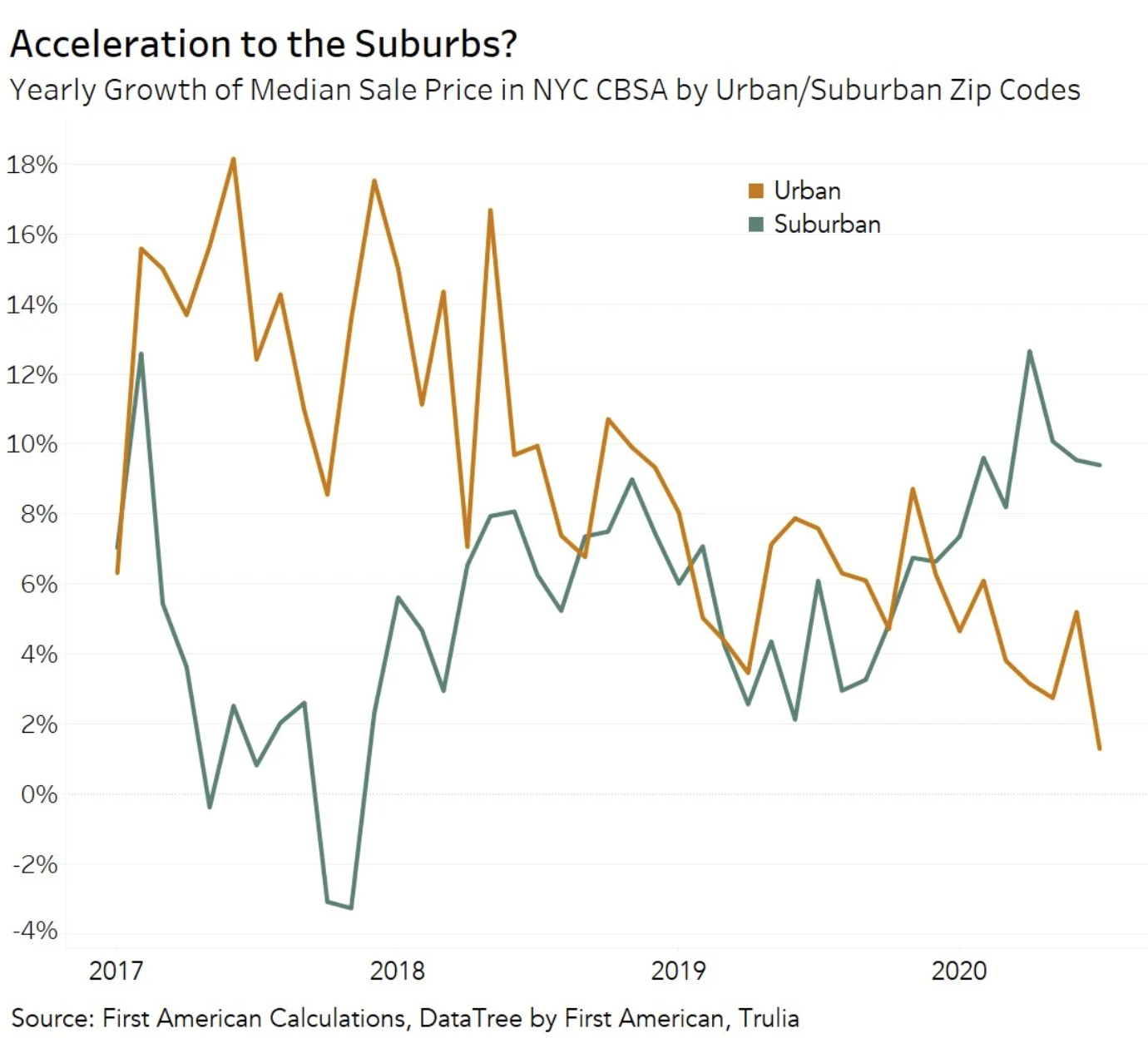 Stories about homeowners' flight from urban areas to the suburbs have become ubiquitous in real estate news, but are they true? 
A recent study by First American sought to answer that question, and researchers found that the answer might not be so clear. 
"The average gap between suburban versus urban house price growth favored suburban zip codes by 1 percentage point in the five months preceding the pandemic," First American Deputy Chief Economist Odeta Kushi said in a press release. "But, as the pandemic took hold, the gap intensified, favoring suburban zip codes by 7 percentage points from March through July."
Sounds convincing until you look more closely at the potential causes for those increases.
The analysis looked at urban and suburban zip codes of the 10 most populous U.S. cities and found that markets where suburban home sales outpaced their urban counterparts, that difference was an average 1.8 percentage points. That jumped to 2.8 percentage points in 2020.   
Most of that was driven by home sales in New York City, though, the report notes.
So what does that mean for the rest of the country?
"Increasing house price appreciation in suburban zip codes points to higher demand relative to supply in the suburbs but does not necessarily indicate what's fueling the demand," the study notes. 
The report added that "homebuilder activity often reflects home buyer demand, and the National Association of Homebuilders recently found that single-family home construction grew fastest in small metro suburbs during the second quarter of 2020."