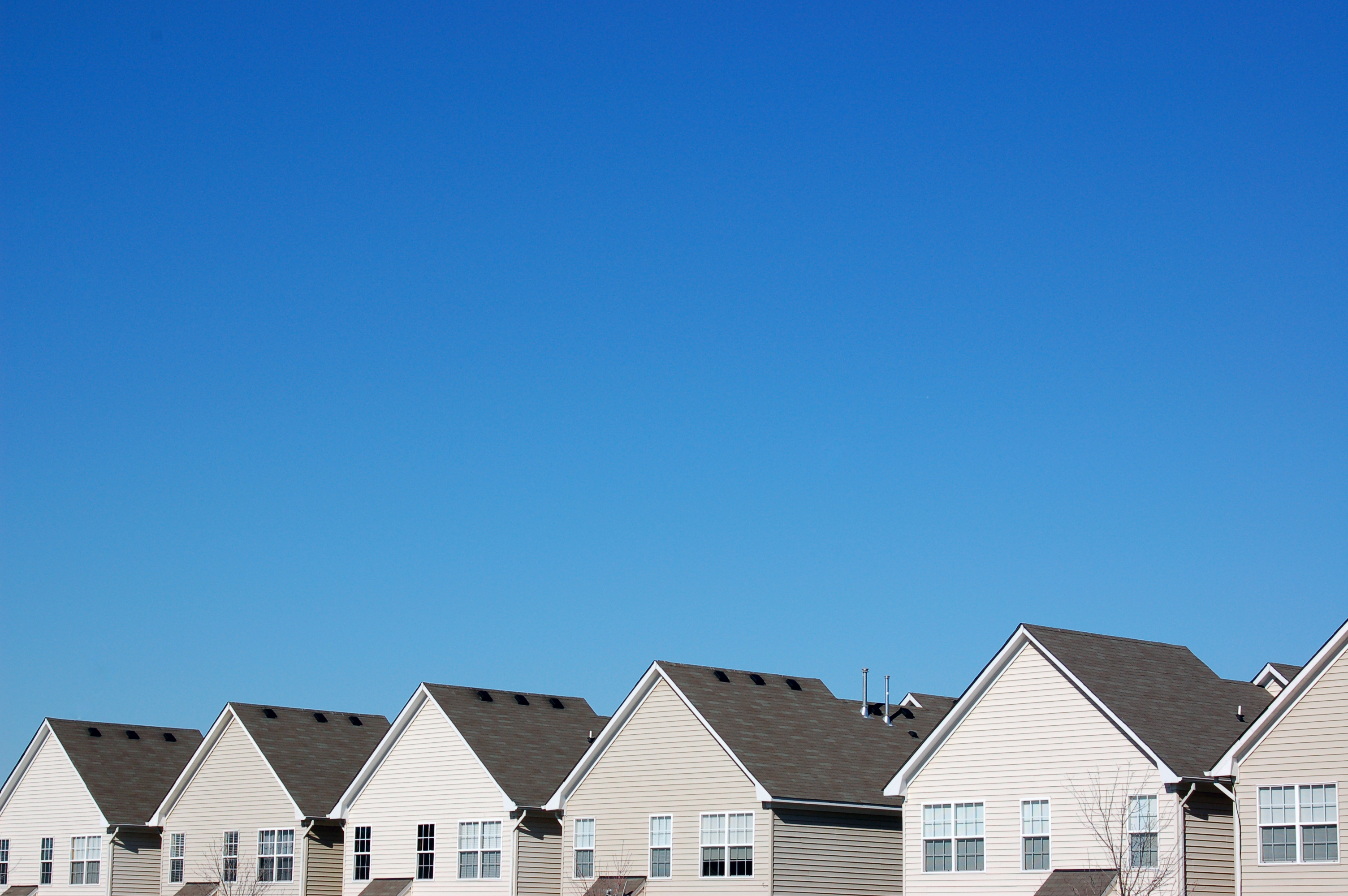 With talk of a possible recession in the air, home prices in some parts of the country — especially the pricey West Coast cities — have begun to sink for the first time since the financial crisis. 
The S&P CoreLogic Case-Shiller National Home Price Index for June, released Tuesday morning, shows that home prices grew by 3.1 percent in June, making it the 15th consecutive month of slowing year-over-year home-price growth. Across the 10 most populous metropolitan areas, prices notched a 1.8 percent uptick in June compared with a 2.2 percent increase in May. 
While home prices overall are still growing, they've begun to slip in certain markets. In Seattle, prices were down in June for the third straight month, losing 14.1 percent from a year earlier. In San Francisco, prices neared their first citywide dip since 2012, gaining only 0.7 percent from the previous month and losing 9.9 percent from a year earlier.
So far, recent declines in mortgage rates have mainly resulted in more refinancing activity — not in a surge in home sales. "While falling mortgage rates have thus far only led to an increase in refinancing, rather than purchase activity, there will undoubtedly be a large boon to the marginal homebuyer," said Dr. Ralph B. McLaughlin, deputy chief economist and executive of research and insights for CoreLogic. "Thus, we should expect the lengthy slowdown in home price growth to flatten or even tick upwards by the end of the year assuming the U.S. economy avoids any present-day threats of a recession."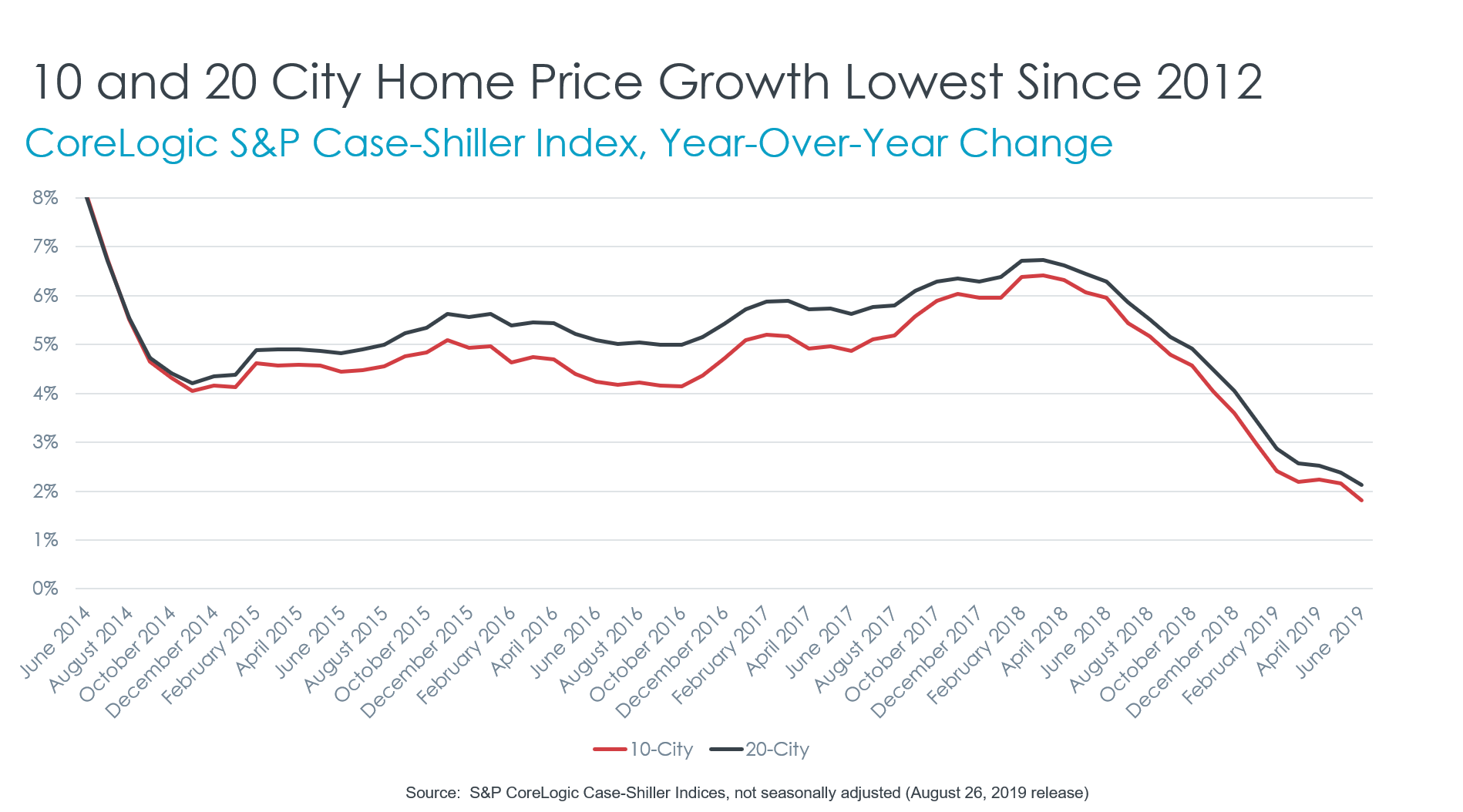 But there is a formula, according to McLaughlin, that can lead to large numbers of buyers entering the market. "[I]f mortgage rates continue to fall, wages continue to grow and inventory continues to tick up, we can expect U.S. home price growth to stabilize or even reverse course by the end of the year," McLaughlin wrote in a reaction to the new figures. 
While it remains to be seen whether that wave of buyers will materialize, National Association of Realtors Chief Economist Lawrence Yun predicted in his reaction to the data release that there's a good chance the numbers will paint a rosier picture next month. 
"Though showing mild deceleration in price growth, it is worth noting that this index is a bit of a lagging indicator, with the latest data reflecting what happened in April, May and June," Yun said. "The figure is likely to show re-acceleration in home price gains in the upcoming months, as the market has been shifting toward higher demand due to lower mortgage rates and reduced supply as home builders constructed fewer homes this year compared to the last year."