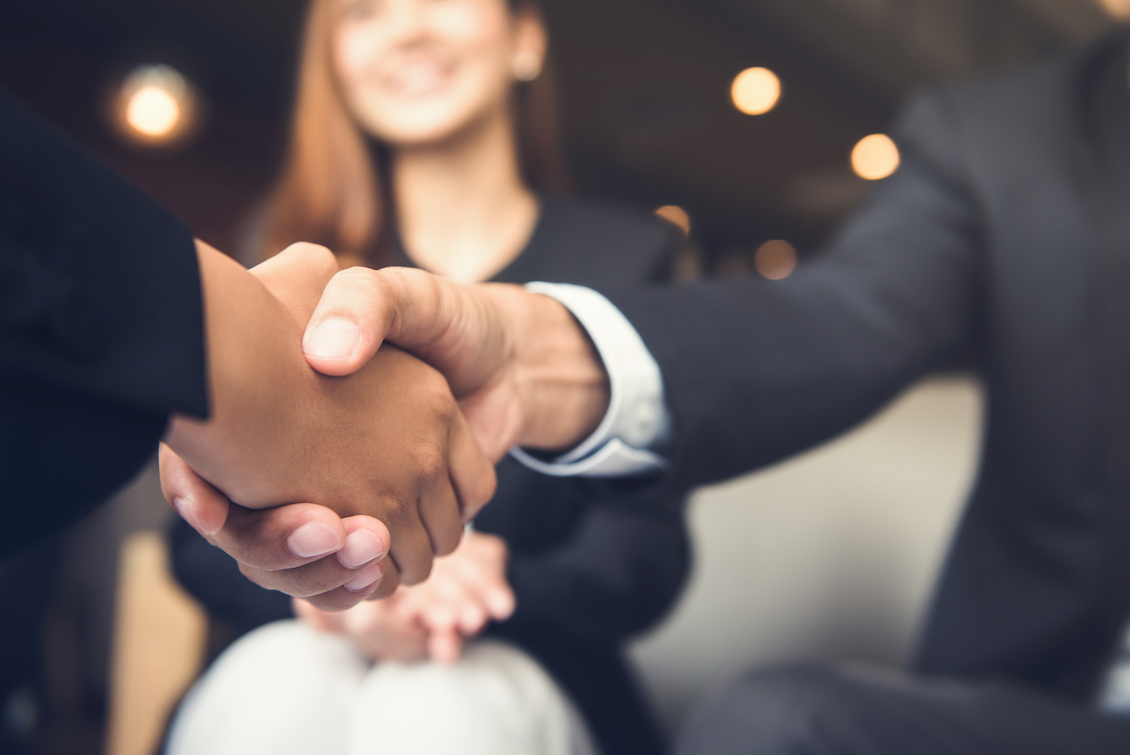 When Chris Taylor started out in real estate eight years ago, he understood he needed to build relationships in the real estate industry. But he admits he wasn't networking in the smartest or most efficient ways.
"I'm more on the investment side of property things, and I was going to events on the residential side," said Taylor, managing director of sales and leasing for Advantage Real Estate in Boston. "I learned soon to shift toward commercial networking and go to events that my other connections are referring me to."
In real estate, networking can be the catalyst to finding more involvement in the community, building lasting relationships and hopefully increasing your referrals. Kimmylea Taylor, owner and designer of LimeLight Expressions in Omaha, has been creating networking events for years for companies, from big galas to small affairs. But she understands the particular need for real estate agents and brokers to attend such events, as she has designed networking events for NP Dodge, one of the largest real estate companies in her city, for the last nine years.
"As a real estate professional, you need to get your name out there," Kimmylea said.
The importance of events with speakers
While it's important to socialize with those at an event, you can also pick get-togethers that offer education, inspiration or both.
Chris usually ends up attending networking events that feature a cocktail hour before or after an event, like a presentation or panel discussion.
"I like going to the ones where there is a panel," said Chris Taylor. "You mingle before and after the presentation. You meet some people, but you also learn a little bit from an expert."
In the beginning, he often walked into a room not knowing a single person.
"But I learned that everyone is there for the same reason. No one gives you a strange look if you start a conversation," he said. "If you are the one who walks up and starts a conversation, they tend to appreciate that. That takes the weight off of them."
More than just business
Networking is not just about building up a list of professionals who can help your clients. Real estate networking events can run the gamut from a small gathering for coffee to a big conference with speakers and activities. It's important to choose events carefully and tailor them to your business goals.
Everyone is busy these days, so it's important to see networking events as not only a chance to meet new people, but also an opportunity to unwind and enjoy one's community. Many of the business events Kimmylea has been planning recently have become family-friendly, as more young professionals want to also spend time with spouses and young children. "The more family-friendly people make it, the more people love it. We have had magicians, balloon artists, face painters, a lasso guy, bonfires, raffle prizes and more," she said.
Kimmylea noted similar successes with networking events that also benefit local charities. "It's all about giving back to the community," she said. "It's a great way to help others out while socializing and building your circle."
Be realistic about goals
If you're at a big event with hundreds of people, it won't really benefit you or your business to try to meet everyone. Darrah Brustein is the founder of Network Under 40, a company based in Atlanta that puts on variety of networking events that range from intimate dining to more than 500 people at one gathering. She advised real estate professionals to focus on quality rather than quantity.
"If you talk to three to five people and have meaningful conversations, that's better than trying desperately to meet everyone," she said.
Brustein said her best advice is to never go to a networking event looking for client. "You need to go with the outlook of how you can help other people," she said. "Start a relationship, and look for partnerships. They are more fruitful. People will open many doors for you over time if you have a mutual relationship. Don't go to a networking event trying to sell something."
Focus on real conversations
While many assume networking events are for extroverts, there's a secret weapon that introverts bring to the networking table.
"Introverts ask great questions," she said.  "If you listen more, you will build rapport."
To Chris, these events aren't just about gaining business instantly.
"It's normally more of a foot in the door. You have to prove to them you are someone they will trust and enjoy working with," Taylor said.  "Some of my biggest clients were introduced to me at a networking event, but it was months or years down the line that I finally saw the results of that connection."
Still, it's crucial to keep an open mind as you work to expand your business network.
"The most unexpected deals came from events that I thought were a waste of time," Chris said. "As long as I can make one or two connections or authentic connections, it's never a waste of time."
In fact, Brustein advised real estate professionals throw out some of the traditional networking activities in order to build better relationships. Start out by simply sharing your name, she said, but don't offer a title until someone asks you. She also advised against asking what someone else does because it makes people feel like they are a transaction. Finally, only give business cards out if someone asks for one. Wait until you actually make a connection, and use the card as a catalyst to continue a conversation or relationship.
Making the event worth your time
After you've thought about your goals for the event, Taylor noted it can be a whole different ball game when it comes to putting your plan into action. She's watched people wander around the room or stand in the corner by themselves.
"You have to go up and introduce yourself. You never know where that will lead," she said.
It may be tempting to show up fashionably late, but Brustein suggested arriving within the first hour of event. Perhaps surprisingly, she said promptness is especially important for a looser event such as a happy hour. This way attendees are still fresh and not already heading out the door.
If you're not sure where to stand, Brustein offered a few suggestions, such as strategically placing yourself kitty-corner from the bar or buffet table. This means you're in the perfect spot for someone to turn toward once they get their drink or food. Often, she said, people are thankful there is someone there to talk to right away. You can also sit at an empty table, and people may come to you because they don't know many people either. But make sure you don't stare into your phone at that empty table, as this puts up a subtle "do not disturb" sign to other attendees.