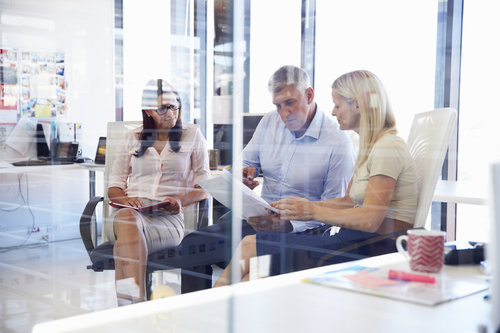 The most recent existing home sales report from the National Association of Realtors found sales volumes decline on both a monthly and annual basis in the final weeks of 2018. December home closings touched their lowest annual rate since 2015, although analysts were hardly surprised: By the time home sales closed in December, the U.S. housing market was fresh off a brief streak of ballooning mortgage rates and declining consumer sentiment.
"The housing market is obviously very sensitive to mortgage rates," NAR chief economist Lawrence Yun said in a news release. "Softer sales in December reflected consumer search processes and contract signing activity in previous months when mortgage rates were higher than today."
In less than a month, market indicators were already turning positive after a disappointing end to the year for home sales. Mortgage rates, the key factor in the recent sales slowdown, retreated from their multi-year peak in mid-November to essentially erase most of the gains made in the last year. For-sale inventory also crept up to recent highs in many markets, alleviating some supply-related stress. But since most of these factors only became noticeable near the end of 2018 or in the first weeks of 2019, most year-end homebuyers weren't able to capitalize on them.
For that reason, existing home sales around the U.S. in December fell 6.4 percent from the prior month and were off 10.3 percent from the same month in 2017, reaching a seasonally adjusted rate of 4.99 million purchases. Sales prices grew a modest 2.9 percent year-over-year to $253,600. Median listing age grew to 46 days in December, up four days from November and nearly a week longer than the same time the previous year.
On the bright side for prospective buyers and the housing market in general, for-sale existing home inventory increased more than 6 percent above year-ago levels, to 1.55 million homes nationwide. A shortage of for-sale inventory has been blamed as the current housing market's primary limiting factor, making this modest improvement a significant step in the right direction.
"While sales may have ended 2018 on a soft note, market headwinds have faded somewhat in early 2019," wrote Zillow chief economist Aaron Terrazas in response to the NAR report. "These forces could prove attractive for the handful of fence-sitters still remaining on the edges of the market."
Homebuilders, representing the foundation of the housing supply chain, also responded positively to early 2019 market conditions in a separate report. The National Association of Homebuilders reported Jan. 16 that its industry sentiment index for January rose for the first time in several months, thanks in part to lower mortgage rates and higher inventory.