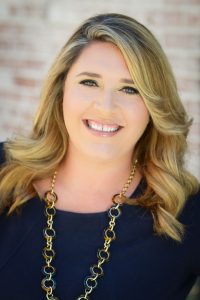 Name: Darlene Umina.
Job Title: Realtor, Team Lead-Darlene Umina Group.
Company name: Lamacchia Realty, Inc.
What was your first job in the realty industry? My first job in the real estate industry was as a buyer's agent for the McGeough Lamacchia Team at Realty Executives back in '07.
Where did you grow up? I grew up in Waltham until I was about 14 and then moved to Millis.
Growing up, what did you want to be? Growing up, I wanted to be an advertising executive or a wedding planner. Yet, I would never miss a chance to grab the housing magazine in the grocery stores and was often found up late at night watching the housing show that was a paid advertisement for the houses for sale in the area. Anyone remember those?? I should have known then that real estate was my destiny!
What do you do to relax when you're stressed? I cook! It's something that I don't really get the time to do anymore with a demanding schedule, but making elaborate recipes for my family is my ultimate way to relax. Second to that, I will never pass up the chance for a day in the sun at the beach with a stack of Dwell, Domino and Architectural Digest magazines.
If you could have lunch with a well-known figure (living or not), who would it be and why? I joke a lot about getting Barbara Corcoran on the phone to weigh in on my next "brilliant" real estate marketing idea. I would LOVE to spend an hour with her at lunch and discuss first hand how she was able to pave the way for women in real estate. I adore her story.
Where is your favorite place to hang out? I am definitely a homebody. I completely embody my real estate team tagline of "Love Where You Live." I make my space perfect for me and find it hard to want to be anywhere else! Because of that, I do a lot of entertaining and invite our family and friends over for impromptu gatherings.
What do you love most about the industry? The thing I love most about the industry is literally opening doors. I love, love, love looking at homes. It's what got me into it, and I will never lose that passion. Driving through sweet, warm American neighborhoods or entering a gated driveway all give me the same rush of not being able to wait to see what is on the inside. I love it all.
How do you distinguish yourself from the crowd of agents? What I really try to relay to my clients is that I am here to truly help you accomplish your real estate goals. I know it isn't always easy to take the leap to list a house and find your next one in this market, but there is no one more dedicated to helping realize those dreams for you. I always say, "your dreams are our dreams."
What is the most difficult aspect of your job? The most difficult aspect of my job as of recent is telling a buyer/buyer's agent when they do not get a house I have listed. In this market I meet so many wonderful people at open houses and I'm watching them fall in love with the home. And in multiple-offer situations, which is obviously the norm in our market, a couple days later I am telling their agent they did not get the house because my seller can only choose one offer. I always feel bad knowing that their buyer is back to square one.
Where do you go to network and meet new clients? I am lucky to have turned many of my past clients into friends! They have moved into the community and we keep in touch. I have a large client appreciation event in the fall where we all get to hang out and have fun. I find the best, most fun and easiest way to network is in my clients who know my worth and have had the experience of working with me first hand. They tend to introduce their family and friends who are hoping to have a similar experience, and next year they are at the party too!
What has been your greatest accomplishment? My greatest accomplishment was the year of 2017 for my career. I was first to qualify for the Lamacchia Realty President's Club and I was No. 1 in sales volume for the company overall. That was an amazing feeling to know that I could meet those goals all while maintaining the relationships I have with all of my amazing clients.
What was the last good movie you saw or book you read? This is going to sound so sappy! But, the last good movie I saw, which I think is a great movie was Disney's "Coco." Family is of the utmost importance to me, and I think the movie had a powerful message about "family first." In addition to that, there is the "carpe diem" message and also being true to yourself in doing what you want to do with your own life. For me, I always try to relay this message to my kids. Follow your own dreams. Do what you want to do.
What is your favorite restaurant? I'm kind of a foodie, so this is a tough one for me. Some of my favorite places to go are Blue Ginger (which I know is closed…le sigh), Del Frisco, Temazcal for atmosphere and I kind of consider myself a pad Thai connoisseur, having tried just about every place in greater Boston — Lemon Thai in Wellesley is close to the top!
Architecturally speaking, what is your favorite building in Boston? My husband and I love Boston architecture. We got married in the Back Bay and took all of our wedding pictures around the Boston Public Library, at the base of the John Hancock and in front and around Trinity Church. That area will always be extra special to me.
What kind of car do you drive? A white Chevy Suburban — enough room for my kids, my golden puppy George, a car full of relocation clients, and all of my open house signs and staging materials. Not all at the same time, of course!
Smartphone or paper? Both. But the struggle is real! I still love paper. My broker likes to give me a hard time about it when I say I need my paper calendar. We have a state-of-the-art, proprietary CRM platform in my company that allows me to not "need" paper at all. But I just need my paper.
What is your favorite city after Boston? Providence. I graduated from Providence College, and that city has many special memories for me! Spending afternoons on Thayer Street, or having dinners in Federal Hill and taking in a play at the Providence Performing Arts Center were some of my favorites. It's beautiful and manageable.
In 10 words or less, what is your advice for someone new to the industry? Buckle up for the roller coaster ride!
What's your favorite real estate iPhone/Android app? The app for our internal CRM program. It keeps me super organized. It sends me push notifications on tasks that are due and allows me to look up client info in two seconds flat.
Who are your favorite people to follow on Twitter? I always like to follow my preferred vendors on Twitter … oftentimes they are sharing more candid content that I wouldn't otherwise see — and we are like minded individuals. Shant Banosian Team at Guaranteed Rate, Anthony Lamacchia — my broker — and Ligris Associates are some of my favorites. On a personal note, I still get a kick out of getting Cookie Monster's tweets.