Agent Snapshot: Douglas Schmidt, Realtor, Realty Executives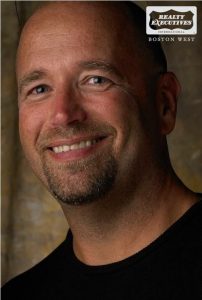 Name: Douglas Schmidt
Title: Realtor
Company: Realty Executives Boston West
What was your first job in the realty industry? Real Estate Agent
Where did you grow up? Long Island, NY
Growing up, what did you want to be? An athlete
What do you do to relax when you're stressed? Sit by the fire pit with a cigar
If you could have lunch with a well-known figure (living or not), who would it be and why? President Obama – For being the president and how he accomplished that along with all the great things he's done for our country
Where is your favorite place to hang out? On a beach, any beach
What do you love most about the industry? Helping people
How do you distinguish yourself from the crowd of agents? It sounds cliche, but I feel like I go above and beyond – whether it's helping out prior to a listing with local contractors or after the sale is complete helping the buyers settle in.
What is the most difficult aspect of your job? When folks think they know more than you do
Where do you go to network and meet new clients? Through my database
What has been your greatest accomplishment? In real estate, having the highest sale in the company, ever. In my personal life, my children
What was the last good movie you saw or book you read? I love reading, so The Alchemist
What is your favorite restaurant? Anything farm-to-table
Architecturally speaking, what is your favorite building in Boston? Most homes in the Back Bay area
What kind of car do you drive? We have a family car that's a Honda Pilot, but we also have an older BMW convertible
Smartphone or paper? Paper
What is your favorite city after Boston? New York City, although Hong Kong is up there
In 10 words or less, what is your advice for someone new to the industry? It's not as easy as people think.
What's your favorite real estate iPhone/Android app? Realtor.com
Who are your favorite people to follow on Twitter? I do have an account but don't really use it.