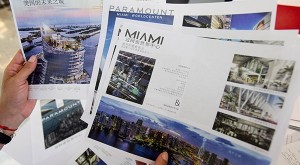 Chinese investors who are looking to buy a home in the U.S. will have to pay more, after China's central bank devalued the yuan on September 15 and 16 in order to make the currency relative to the U.S. dollar.
Chinese home buyers are second only to Canadians in the number of U.S. homes bought, and also tend to favor higher-end homes or properties in pricier markets such as New York and Los Angeles, meaning that Chinese home buyers also outspend all other countries, online business news source Finance & Commerce reported.
However, experts say that the devaluation of the yuan will only put a damper on home sales to Chinese buyers if Chinese currency falls further.
While a weaker yuan does reduce Chinese buyers' purchasing power, it's unlikely that Chinese buyers will lose interest in buying American real estate, National Association of Realtors Chief Economist Lawrence Yun told the news source. He added that "five years ago, $1 used to buy 7 yuan. And now $1 gets 6.5 yuan. Compared to five years ago, they have more buying power."
Sometimes, Chinese investors buy a home in the U.S. as vacation property or with the intent of turning the home into a rental. However, one of the main reasons cited for Chinese investors buying homes in the U.S. is to protect their money.
"They want a safe place to park their assets," Wei Min Tan, a real estate broker who caters to clients looking to buy condominiums in Manhattan, told Finance & Commerce. "A lot of my clients were not expecting the Chinese economy to be strong indefinitely. A lot of them started moving assets to safer countries a few years ago."