According to the new Mortgage Applications Survey from the Mortgage Bankers Association,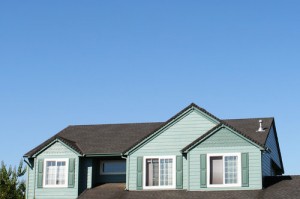 mortgage applications declined 7.0 percent from the week prior.
Refinancing activity was down by 9 percent, while purchase mortgages were down by 4 percent. Refinancing comprised 56.2 percent of all mortgage activity, down from 56.9 percent the previous week. In the meantime, adjustable-rate mortgages comprised 6.8 percent of all mortgage activity.
MBA Mortgage Weekly Survey
Other noteworthy details in the survey included:
The FHA comprised 14.2 percent of all mortgages, up from 13.4 percent the previous week.
VA mortgages, meanwhile, saw their share fall from 10.8 percent to 10.7 percent.
For 30-year FRM of $417,000 or less, interest rates decreased from 4.10 percent to 4.09 percent; for mortgages greater than $417,000, rates rose from 4.03 to 4.04 percent.
For 30-year FRM backed by the FHA, rates decreased to 3.88 percent from 3.90 percent.
The 15-year fixed-rate mortgages decreased to 3.33 percent from 3.34 percent.
The interest rate for 5/1 ARMs increased to 3.04 percent from 3.03 percent.
The survey covers over 75 percent of all U.S.-based retail residential mortgage applications, and has been conducted on a weekly basis since 1990.