When compared with previous generations, the uniqueness of the Millennials is truly impressive.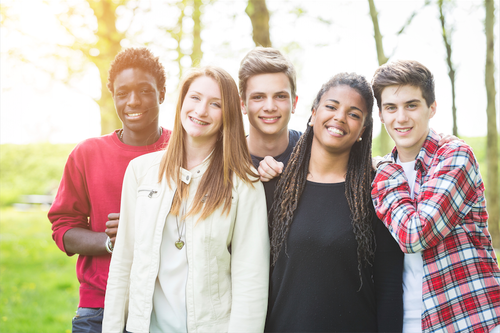 Millennials represent the most diverse population in America's history, but the implications of that statement – and what they specifically mean – are not always appreciated, especially in regards to how those differences will impact the nation's housing market and other areas of the economy.
So with that in mind, we've spotlighted some of the more impressive ways that Millennials differ from past generations:
1. Education Bonanza – Millennial women are four times as likely as Silent Generation women to have bachelor's degrees, with 27 percent to just 7 percent, respectively. Even more impressive is how those stats compare with men. Though Millennial men are also better educated than Silent Generation men – 21 percent to 12 percent – that means that women are now 6 percentage points more likely to graduate from college than men; in the Silent Generation, women were 5 percentage points less likely than men to complete college.
2. Women in the Workforce – Another fundamental shift has taken place for women in the workforce. In the early 1960s, when Silent Generation women were aged 18 to 33 (as are today's Millennials), just 38 percent were employed, and 59 percent were not participating in the labor force; today, 63 percent of Millennial women are employed, and 31 percent are not in the labor force.
3. Economic Misfortune – Despite the higher levels of education that we mentioned in the first point, Millennials are not seeing the same economic conditions as previous generations, and the numbers are quite stark. According to Pew Research, though 78 percent of men (ages 18 to 33) in the Gen X, Boomer and Silent generations were consistently employed, only 68 percent of Millennial men enjoy that distinction, and even with so many more Millennial women entering the workforce, their 63 percent share is less than the 69 percent of Gen X women.
4. First Comes Love, Then Comes Marriage? – In yet another act of topsy-turvydom, the rates of marriage have completely flip-flopped from the Silent Generation to today's Millennials. When Silent Generation members were aged 18 to 33, only 32 percent were unmarried; today, that percentage is 68 percent, and the typical marriage ages for men and women have jumped from 23 and 21, respectively, to 29 and 27.
5. Diversity Abounds – Finally, we all know that Millennials are America's most diverse generation, but the numbers are still eye-opening. Seventy-eight percent of Silent Generation members were non-Hispanic whites, compared with just 57 percent of Millennials. Furthermore, Hispanics have nearly tripled their share of the generations, rising from 8 percent in the Silent Generation to 21 percent for Millennials (a rise that is wholly consistent with our recent reporting).