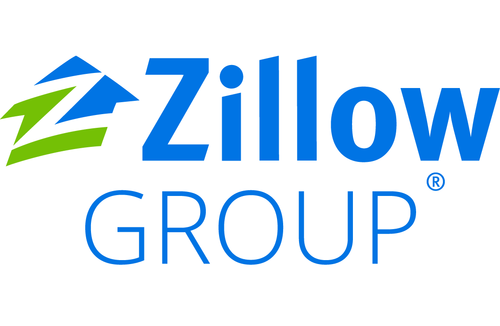 Just a week after announcing direct-feed arrangements with Realogy, Keller Williams and California Regional MLS (the largest MLS in the country), Zillow Group has stepped its game up further, adding 24 new MLS direct feeds, including the combined Los Angeles/Westside MLS (CLAW).
Greg Schwartz, Zillow Group's chief revenue officer, emphasized the added accuracy and security that the new direct feeds bring.
"With every partner that decides to send Zillow and Trulia a direct feed, it improves the overall accuracy as well as home shoppers' experience, resulting in more opportunities for agents to engage with homebuyers and sellers," Schwartz said. "The security of a direct feed is the best way to ensure millions of home shoppers on Zillow and Trulia see the highest quality data. I'm thrilled to welcome our new partners, who see the value Zillow and Trulia bring to the table and are connecting their members with a growing population of home shoppers and sellers."
Annie Ives, the CEO of CLAW, also spoke of the accuracy of a direct feed.
"The L.A. real estate market has always commanded a spotlight – the entire world looks at what is happening here," Ives said. "Our first priority was guaranteeing our members' data was accurately represented, since home shoppers and buyers often have to make big and quick decisions. It only made sense to create a direct relationship with Zillow Group, as it assures our members are represented on their listings and the data on the site matches what's in our database. Our membership is incredibly pleased we have a direct agreement in place."
Other new direct feed partners include:
Beaches MLS, Inc. – West Palm Beach, Fla.
Central Missouri Board of REALTORS® – Marshall, Mo.
Central Virginia Regional MLS – Richmond, Va.
Combined Los Angeles/Westside MLS – Los Angeles, Calif.
Eastern Shore Association of Realtors – Accomac, Va.
Franklin Board of Realtors – Franklin, N.C.
Greater El Paso Association of REALTORS Multiple Listing Service, Inc. – El Paso, Texas
Hudson County MLS – Secaucus, N.J.
Madison County Board of REALTORS – Richmond, Ky.
Mid American Regional Information Systems, Inc. – St. Louis, Mo.
MLS of Naples, Inc. – Naples, Fla.
Modoc County Listing Service – Alturas, Calif.
Monmouth County Association of REALTORS, Inc. – Tinton Falls, N.J.
Olympic Listing Service – Sequim, Wash.
Pensacola Association of REALTORS – Pensacola, Fla.
Ridgecrest Area Association of REALTORS – Ridgecrest, Calif.
Santa Fe Association of REALTORS, Inc. – Santa Fe, N.M.
Savannah Board of REALTORS – Savannah, Ga.
St. Joseph Regional Association of REALTORS – St. Joseph, Mo.
Sullivan County Board of Realtors – Monticello, N.Y.
Taos County Association of REALTORS – Taos, N.M.
Trinity County MLS – Weaverville, Calif.
Tucson Association of REALTORS, MLS, Inc. – Tucson, Ariz.
Vail Board of REALTORS – Edwards, Colo.