What tips should you follow, to ensure that you have the very best interactions with your clients?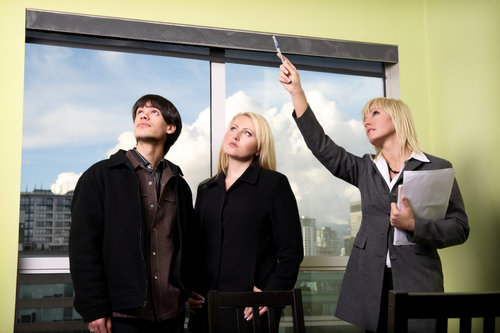 We'll start out with an obvious statement – any real estate agent's business is only as good as their clientele, and the top-performing agents always have top-notch relationships with their clients.
As true as that statement may be, it's easier said than done, so we've gathered four essential tips you can follow to ensure that you are interacting with your clients in an optimal, mutually beneficial manner:
1. Be Engaged – It's one thing to know what kind of home your client is interested in, but it's an entirely different matter to immerse yourself in their lives, understand their motivations and empathize with the reasons behind their real estate decisions. Perhaps they are listing their home because their children are all moved out, and they are prepared to move on to their life's next stage in a new area; perhaps they are expecting a new child, and need to buy a larger house; perhaps they began a new career, and need something closer to their place of employment; perhaps they are moving to be closer to a loved one.
There is an emotion to all those reasons, and as an agent, it's important that your understanding of those emotions color your interactions.
2. Quality Trumps Quantity – It may seem cool to be the agent with hundreds of leads coming in, but trust us when we say it's not all that it's cracked up to be; rather, your business should be built with quality leads in mind, rather than quantity. Think of it this way: a quality client will not only be a client for life, but will also yield many more clients in the form of referrals; on the opposite end of the spectrum, a large quantity of clients may offer more possibilities, but the long-term potential is much less.
3. Never EVER Be "Too Busy" – Everyone leads a busy life, but as an agent, you should never be too busy to assist your clients, especially if that assistance pertains to matters outside of the buying and selling process; after all, what better way to prove your merit to a client (and their referrals) than going above and beyond the standard call of duty?
4. Stay in Touch – This is probably the most obvious point of all the ones we mention here, but it's so important that it merits repetition. Once the home is sold and the final papers signed, make an effort at keeping in touch with your clients – and no, we aren't referring to sending magnets or a mere anniversary card. Remember our first point, about being immersive? Keep those details in mind when staying in touch, whether it means helping a client with schooling options, or culinary offerings, or upcoming entertainment events.
In the end, it's all about being more than an agent.